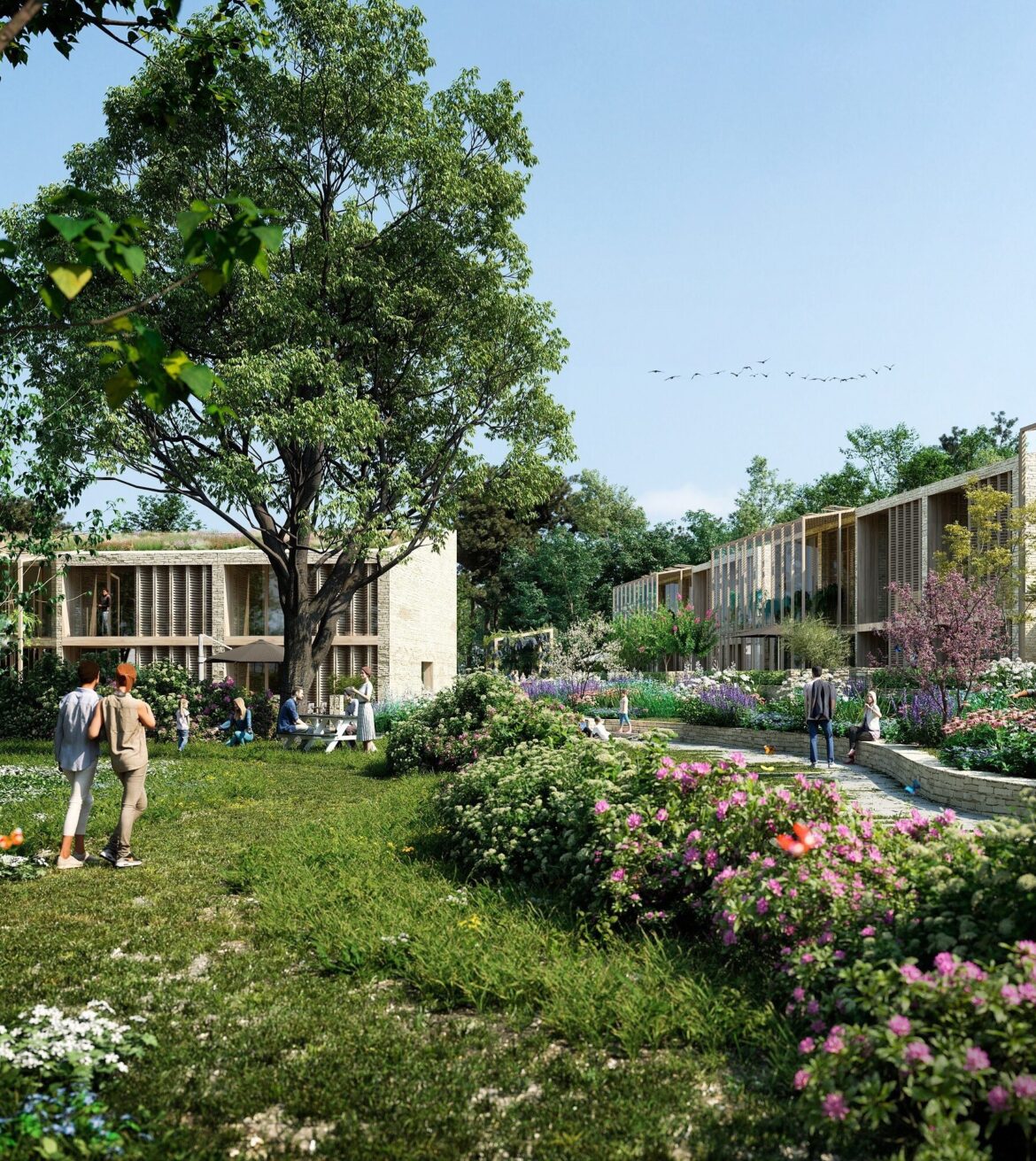 Convenient and comfortable
Our plan 'The New Mess' adds a total of 25 houses to the green Bosrijk district. Sustainability and neighbourly contact are important principles in the design.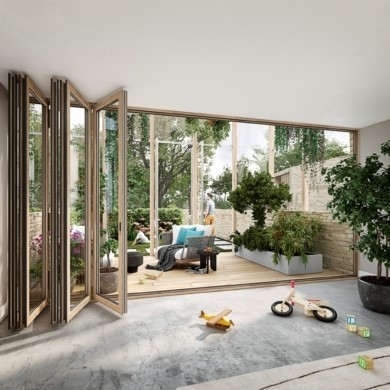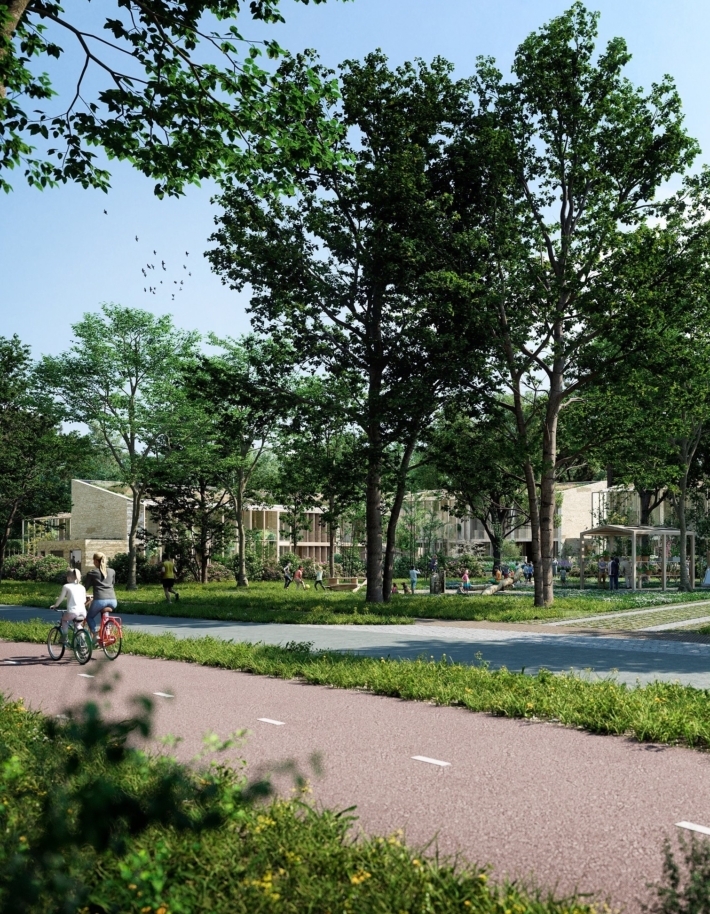 We designed the houses in accordance with the passive house principle. This means that they make optimal use of the sun. The south-facing winter garden plays a key role in this respect. It acts as a heat buffer in the winter and provides the residents with extra outdoor space in the summer.
We have carefully placed the different residential blocks in the existing landscape. The residents of The New Mess have a communal garden with an herb and flower garden and a play area for children. This encourages contact among neighbours.
The name of the plan, 'The New Mess', refers to the unusual history of the site. The old Welschap airfield is now the Meerhoven district. The housing project will be built on the site of the former officers' hotel and dining hall (the mess).
The City of Eindhoven invited tenders for this project in Bosrijk. We won the tender together with Van Wanrooij Van Schijndel Bouw- en Ontwikkelingsmaatschappij. The jury was impressed with the design: 'This plan has almost everything and is very complete.' Another aspect that convinced them was our choice of materials: 'The story we read here is comprehensive and inspiring, everything is just right and has already been worked out in detail.'