We are INBO. The design office that dares to put people first. We like to involve users in our work; after all, they know what they really need. We ask, research and develop. If we can conceive it, we can build it.
Our aim is to make neighbourhoods more social and healthier. We design places where people, city and nature meet: spaces to feel at home in. Spaces for people.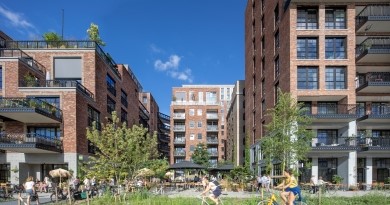 INBO's boundless optimism inspires healthy and nature-inclusive buildings and cities.