Districts in which residents have a lot of contact with each other, feel connected and are encouraged to participate in joint activities: it was what the residential areas built in the Netherlands in the 1970s and 1980s were expected to become. Unfortunately, as it turned out, many of them are the opposite.
In Kersenboogerd in Hoorn, INBO worked to reinforce these original ideals in a contemporary way.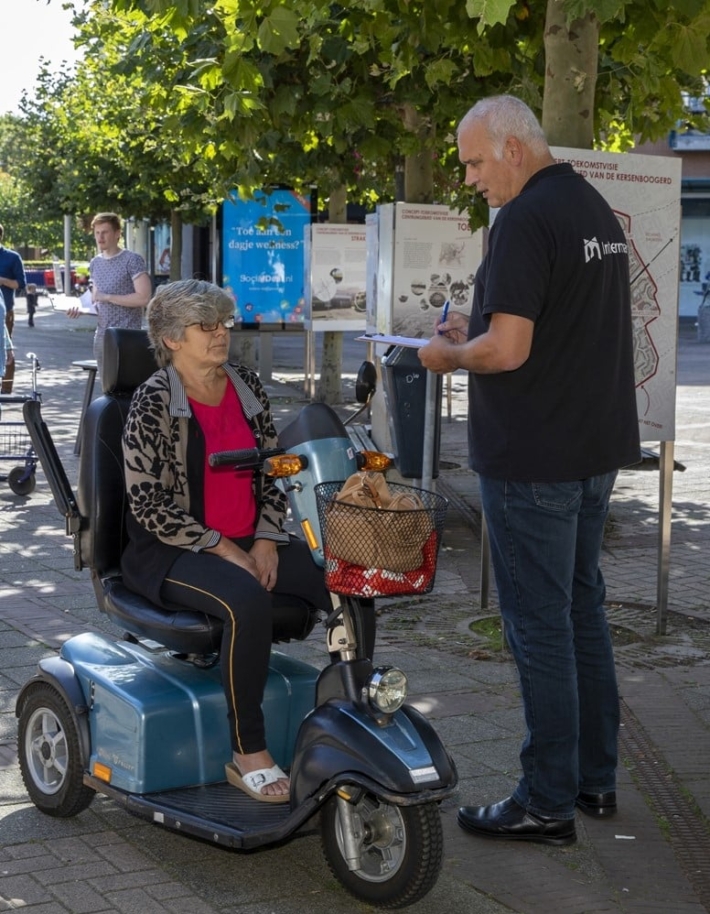 What triggered this?
Kersenboogerd was once designed as an ideal living environment. It just turned out differently.
The dwellings, home zones, playgrounds and back alleys evoked a sense of anonymity. Some building entrances were dark and made people feel unsafe.
The neighbourhood attracted residents who saw the area as a stepping stone, because dwellings there were small and cheap. As a result, people hardly connected with their surroundings and sometimes used the anonymity for undesirable activities.
1

We added dwellings between the separate complexes. This resulted in cohesive housing complexes, each with their own courtyard.

2

We housed residents together that were similar in terms of age, lifestyle, stage of life or common activities. This resulted in residential communities.

3

We explored which type of rental contract best suited the creation of residential communities.

4

We made the closed building blocks more sustainable and climate-proofed the courtyards.

5

We addressed the routing. We constructed walking routes along the ring of canals. This improved orientation in the district. The cycling routes mainly lead through the centre, creating more social control.
Credits
Client
Intermaris, Municipality of Hoorn
INBO
Elsje Kaptijn, Guido Wallagh
Photography
Jan de Vries, Rufus de Vries
Completion
2019