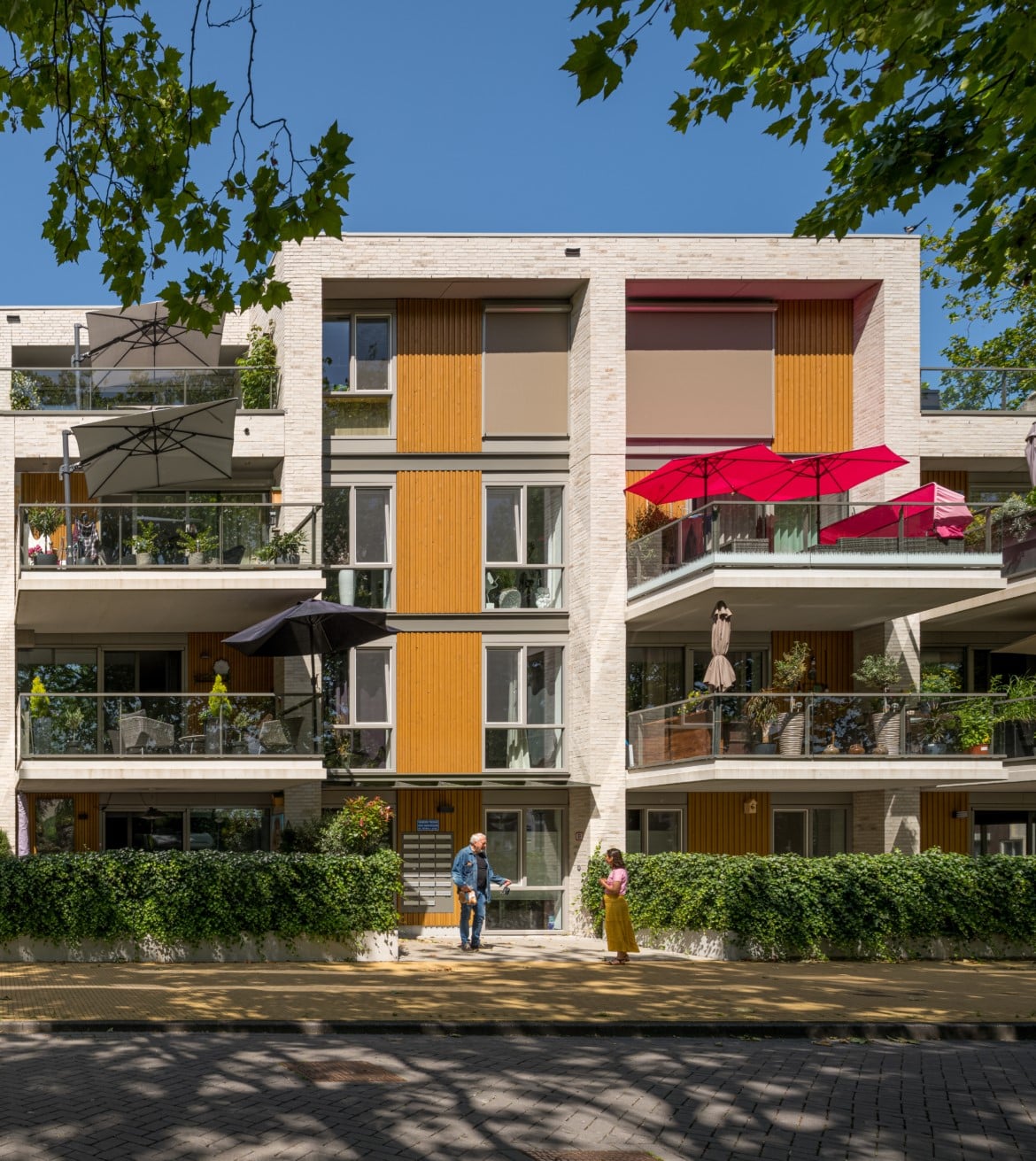 Meaningful living for active senior citizens
ParkEntree in Schiedam is the first so-called Senior Smart Living neighbourhood. This residential concept targets people over 50 looking for cosiness, enjoyable living, encounters and room for personal development.
In a beautiful location in the city, near the Beatrixpark and just a few minutes from the historical city centre, INBO developed the new ParkEntree housing complex in co-creation with future residents. It's a place to enjoy life with new and old friends; a place to do those things you never really got around to.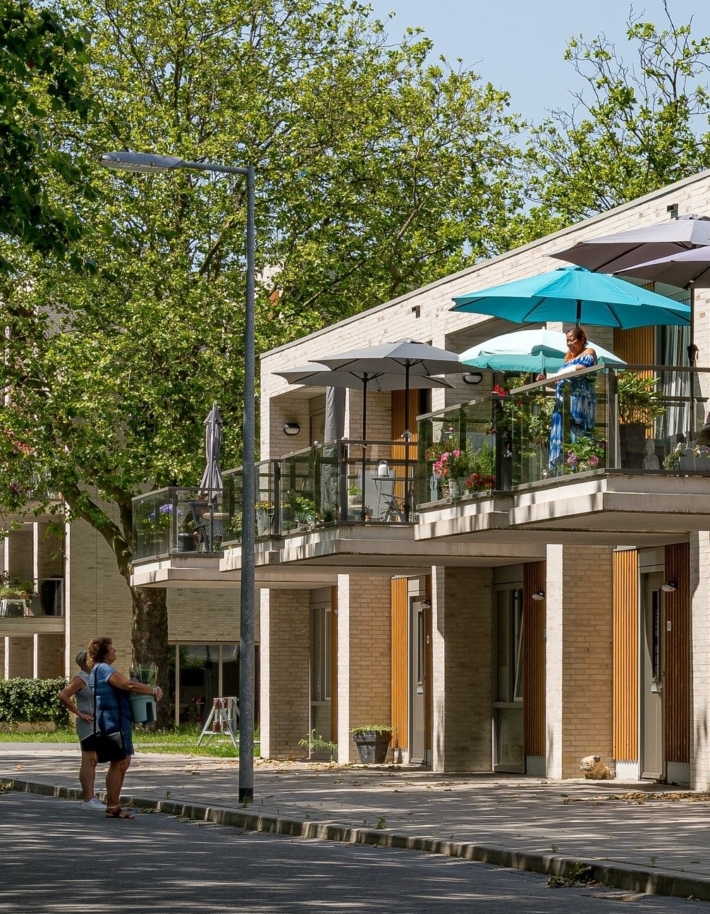 ParkEntree offers a wide variety of owner-occupied and free sector rental dwellings. There are various types of bungalows and two- to four-room apartments of different sizes. All dwellings have a ground-level programme and a spacious private terrace or balcony.
What is special about ParkEntree is that we focused on a combination of holiday spirit and meaningful living. We also developed a community centre where people can meet.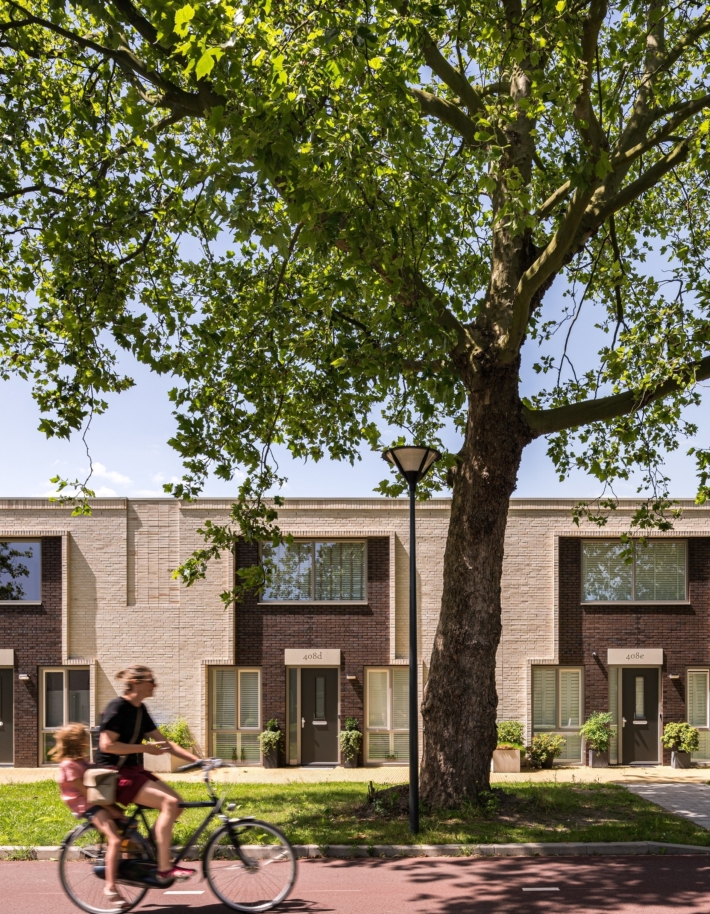 The architecture is in line with the relaxed character we were aiming for. The use of light stone and wood provides airy accents. The various building parts are carefully detailed. The project is recognizable as a whole, which fits the Senior Smart Living concept.