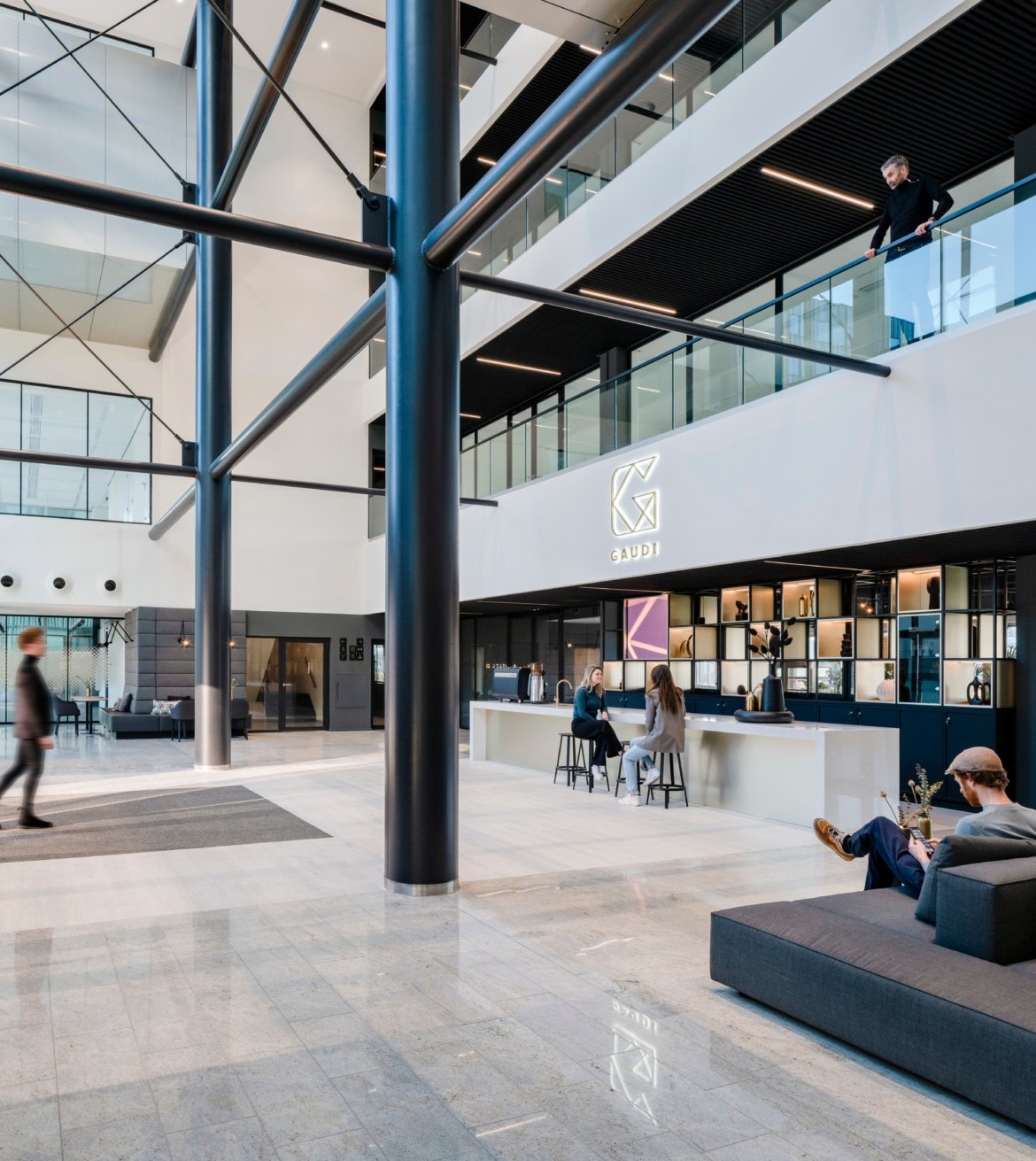 An inviting and airy interior
A world-class interior can be found in renovated shared office building Gaudi in Amsterdam-Zuid-Oost. INBO designed a new entrance area for which interior architects Rodi van der Horst and Maarten Hooijmeijer opened up the previously closed atrium.
Via the reception lobby in the atrium, visitors can access the grand café, meeting centre and multifunctional space for lectures and get-togethers.
A royal welcome
The spacious lobby in the atrium has an inviting bar. Transparent wall units allow views of the grand café.
Visitors can enjoy a good cup of coffee at the espresso bar, have a quiet meeting in one of the rooms or exercise in the Gaudi gym.
The interior features wood, combined with champagne-coloured metal and sturdy black frames.
3

hanging meeting boxes

350

additional square metres

8660

rentable floor space
'The entrance represents the hospitality of the building. It has to be attractive and set the tone for the atmosphere throughout the property.'
Maarten Hooijmeijer
architect
Eye-catcher in the building
Client Vega asked INBO to create a new easy-access entrance and add extra square metres in the Gaudi building and provide them with an elegant, warm atmosphere.
Intrigued by the colossal support structure of the atrium, Rodi and Maarten added extra construction to increase its impact. This intervention facilitated the addition of the hanging meeting boxes in the atrium.
They chose a champagne colour for the exterior and soft materials for the interior. The two upper floors of the atrium were completely closed off to create some 350 square metres of additional rentable floor space.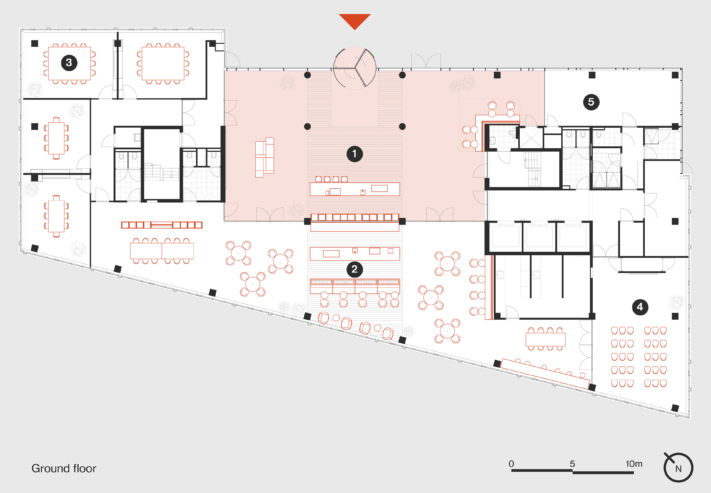 Entrance/Lobby
Restobar
Meeting center
Auditorium/multipurpose room
Gym