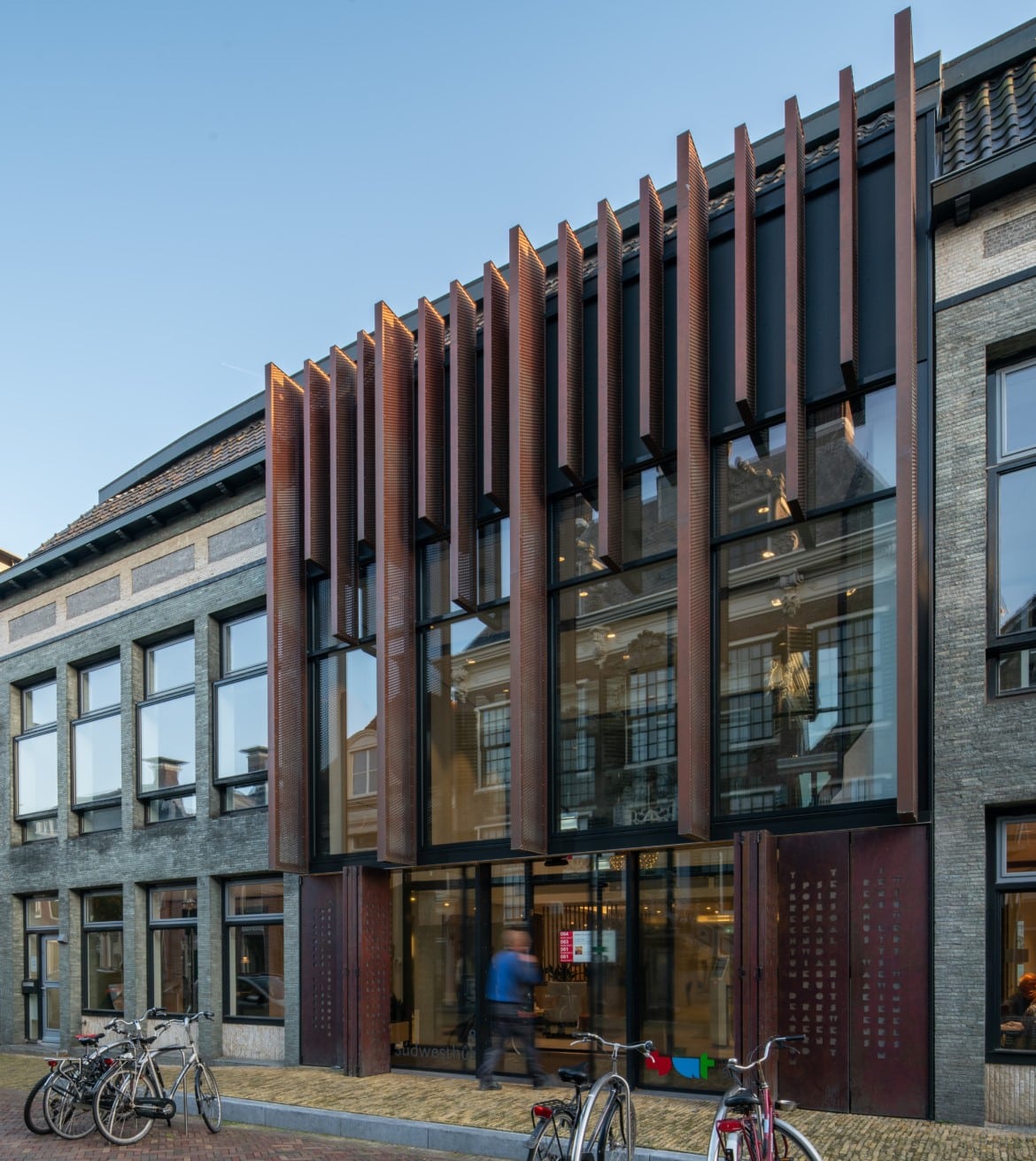 One town hall in 22 buildings
In Friesland, 89 urban cores were merged to form the municipality of Súdwest-Fryslân, with Sneek as the location for the town hall. All municipal services were housed in existing, partly monumental buildings.
Each building has its own atmosphere and a rich historical past, with the 1550 Town Hall as the central building.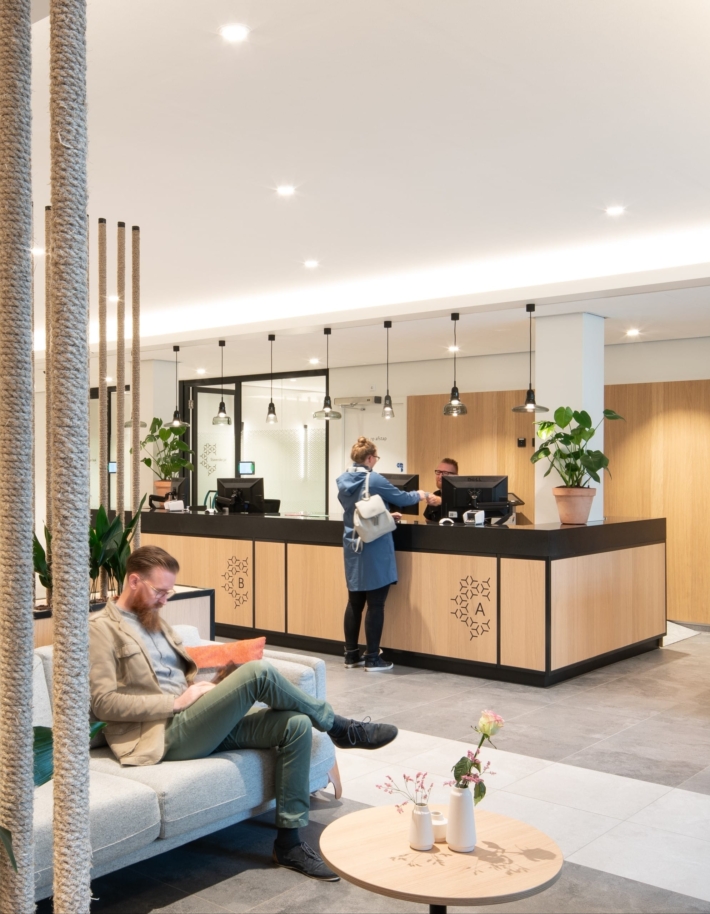 We were given the task of bringing coherence and identity into a recognizable and inspiring interior, without losing sight of the monumentality of the buildings, and to gather the 22 buildings together as a whole.
The identity of the large Frisian municipality is visible throughout this town hall, but especially in the public section.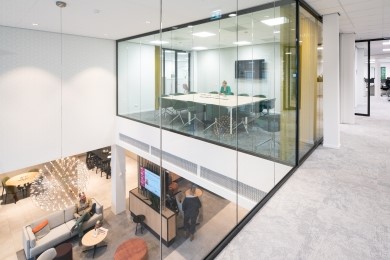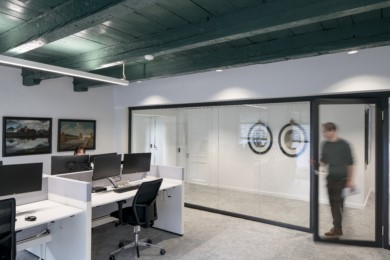 Space for meeting and working
The chain of buildings and historical properties creates a beautiful setting with pleasant spaces for public reception, meeting, relaxation as well as private and open work spaces. We cleaned up and renovated the exteriors and interiors of the various buildings on the basis of one major source of inspiration: the rich history.
We paid a lot of attention to the public function of the town hall. Our designs of spaces and furniture created a diversity of meeting and working spaces. Each type of service has a suitable form, guaranteeing the security and privacy of citizens and employees.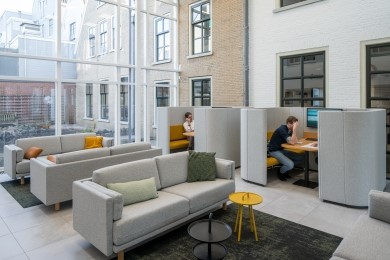 Hospitality, transparency and openness are key
The 'living room atmosphere' of the meeting centre facilitates the contacts between residents and officials. It makes people feel they are seen and heard. It makes employees and visitors feel safe.
The many sightlines inside the building connect to the office floors that accommodate the civil servants. From above, you can see your appointment arriving; you can go downstairs and welcome your guest with a cup of coffee.
22

buildings

472

year-old Town hall

700

officials

10000

square meters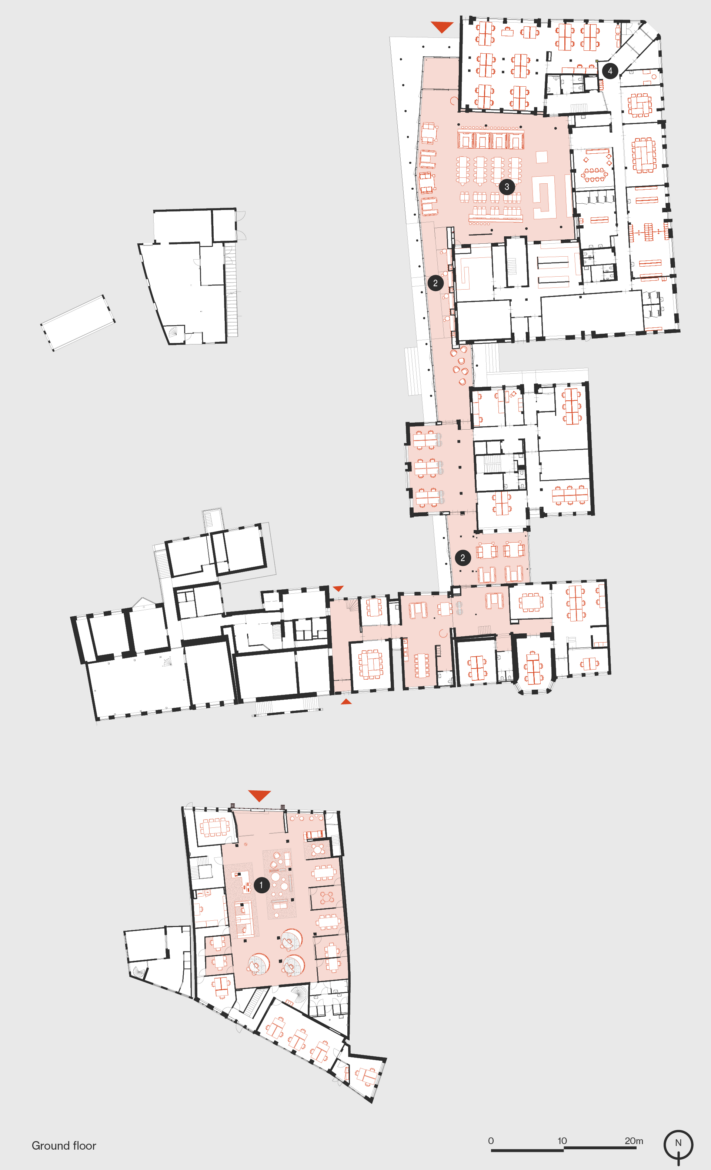 Public area
Hallway
Restaurant
Work places