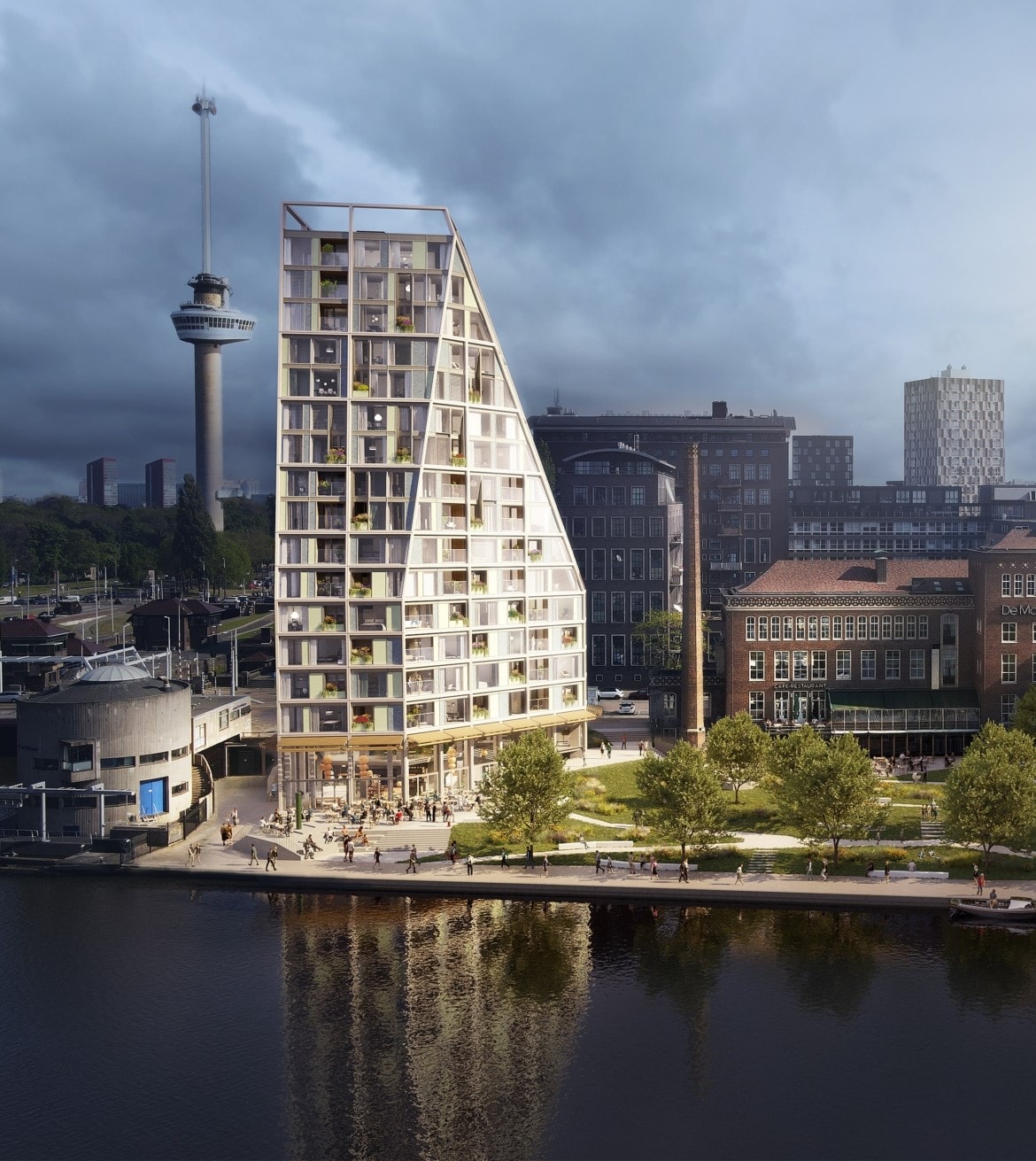 A glass residential tower in a new park
Between the robust brick of De Machinist and Little C, Rotterdam-Coolhaven will soon boast a light-footed new building: Coolbase.  The selected design by VMX is being further designed and developed by our creative engineers.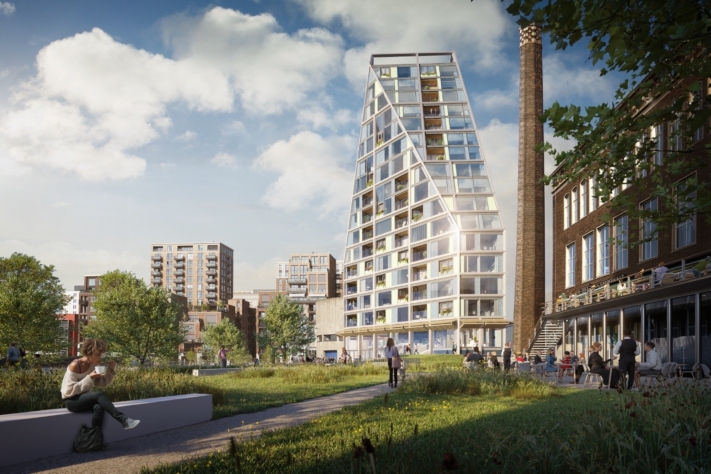 Coolbase, a glass residential tower in a new public park, completes the development of Coolhaven. Coolbase's unusual shape and slender silhouette offer surprisingly different views from all angles.
The building is meant for everyone. Three quarters of the apartments in Coolbase will be accessible rentals for the professional groups the city so desperately needs, such as teachers and police and nursing staff.
Targeting trendsetters, Coolbase promotes a hotel-like lifestyle, focussing on sustainability and health.
The base of the building will accommodate a restaurant with a terrace in the park. Uniquely, there is no hard border between the public and the private space here. Everyone is welcome. Even when the restaurant is closed, anyone can come in to read a newspaper or grab a coffee. Outside, catering with service and bring your own are both in play.
Like De Machinist, Coolbase contributes to social cohesion and safety in the area.
60

apartments

75

mid-range rentals

50

m high
Credits
Client
FSD / CPD Project Development
Collaboration
Flux landscape architecture, Van Toorenburg, Van Rossum, Buro Bouwfysica, Future Mobility Network
Team INBO
Josine van Gulik, Martijn van Velzen, Robert Geutjes, Niek Schouten, Willemijn Meeusen, Ferry Smolders, XiaoBin Chi
Completion
2024