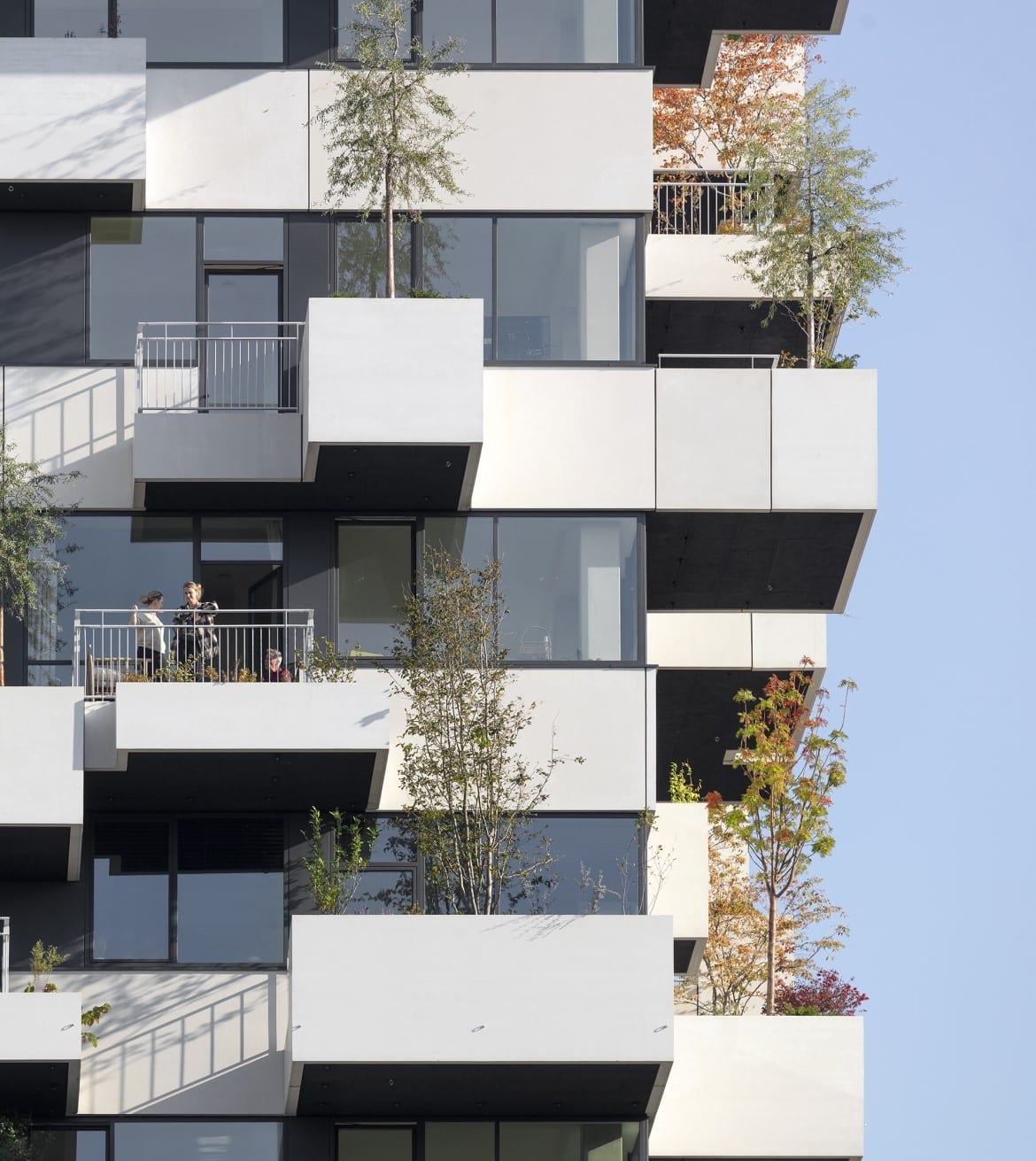 Living in luxury on a small budget
Living in the Trudo Tower is enviable. The balconies with trees, shrubs and plants form an ecosystem that combats air pollution. The views from the private balconies, its central location in the city and the many amenities nearby increase the enjoyment of residence. And all this for a social housing rent of 633.20 euros per month.
Stefano Boeri Architetti designed the Trudo Tower as a co-creation with INBO and Laura Gatti. INBO was responsible for the complicated technical development of the tower: we turned Boeri's aesthetic design into an executable plan.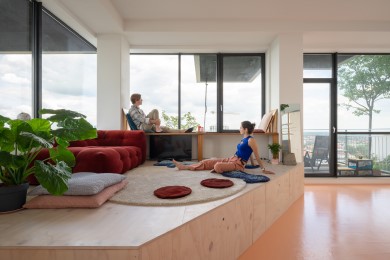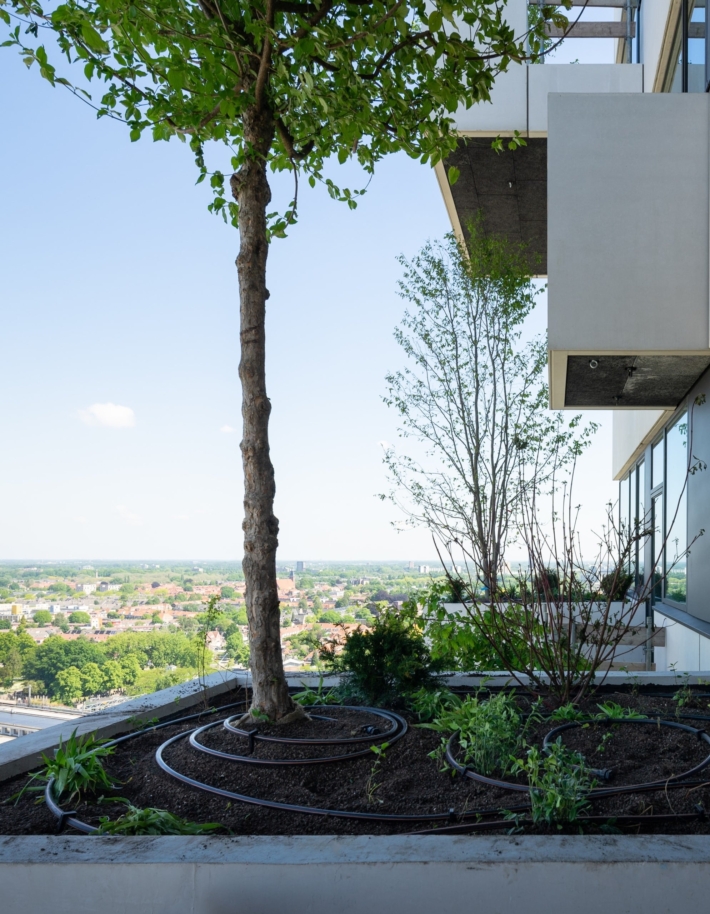 We engineered the planters in which the trees and shrubs grow. Including its contents, each planter weighs a few thousand kilograms; it has to be able to withstand weather action at a high altitude.
We eventually used prefabricated concrete planters. We learned that the Netherlands does not have enough precipitation to grow a vertical forest.
Even on the 18th floor, trees need water and care. Each of the 125 planters has its own sensors that maintain hydration and nutrition year-round. Our engineers laid the puzzle of water pipes, drainage and sensors.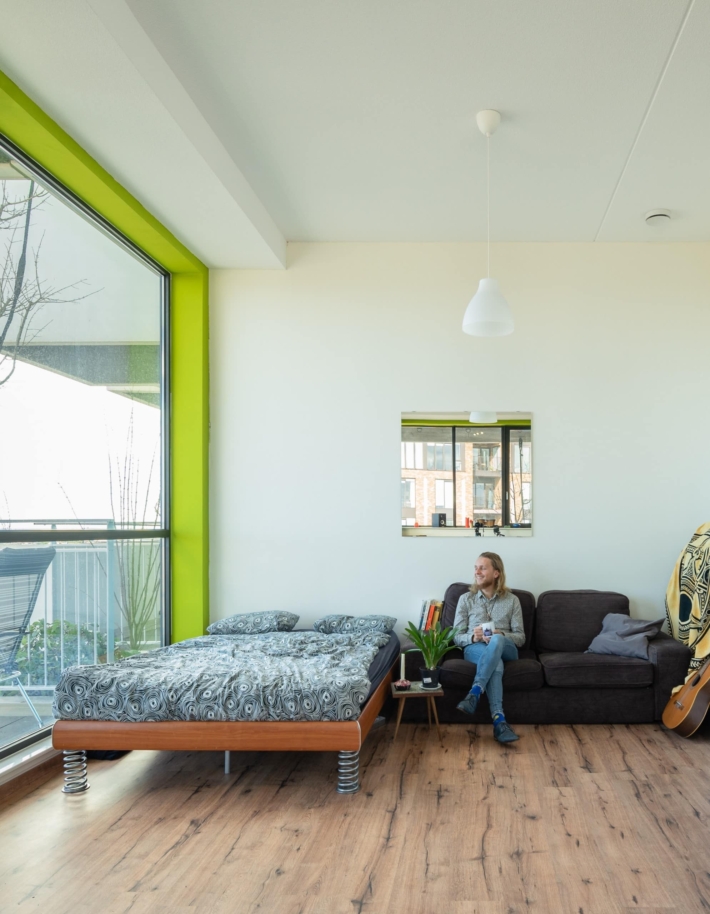 'When they started building the Trudo Tower, it felt like they were building the tower especially for me.'
125

apartments

5200

shrubs

70

different kinds of shrubs

125

trees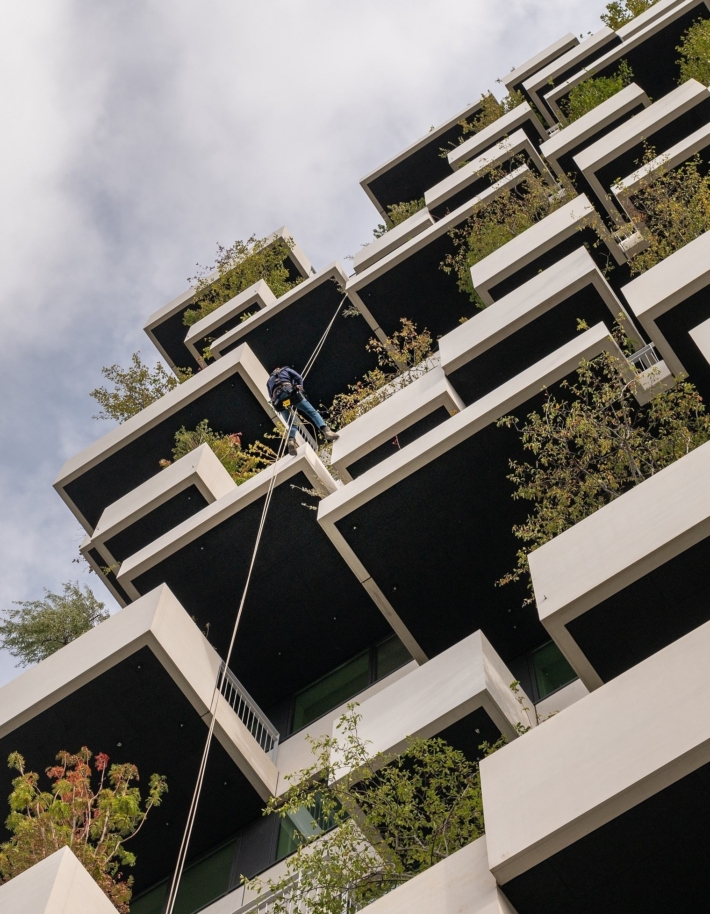 Thanks to our detailing, the contractor's assembly order, the structural engineer's calculations and Boeri's architectural image, the residents of the Trudo Tower are surrounded by greenery. Abseiling 'flying gardeners' do all of the pruning and plant care, so that the 'Bosflat' ('Forest Apartment Building') continues to live up to its name.
Credits
Client
Woningbouwcorporatie Trudo
Collaboration
Stefano Boeri Architetti, Studio Laura Gatti, Stam + De Koning
INBO
Aron Bogers, Bart van Berlo, Robert Geutjes, Bram Schellekens, Brian Peters, Christina Michael
Photography
Mitchell van Eijk, Winny Fast, Igor Vermeer, Marcel van der Burg
Completion
2021