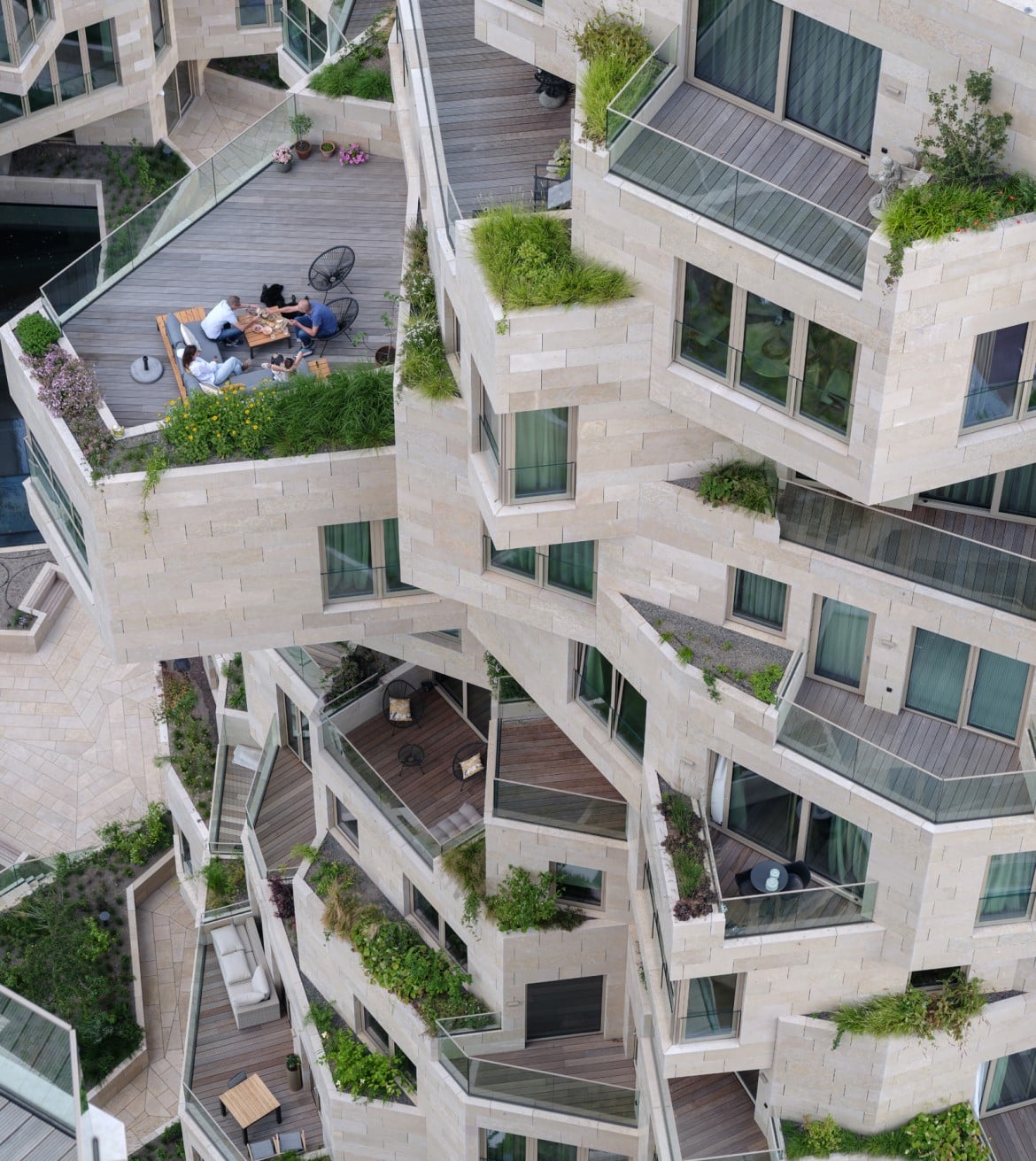 What do you mean, complicated?
Three impressive towers sit in the Amsterdam district Zuidas. They are called Valley. Their façades protrude at all angles. Plants and trees grow on the terraces and across the façades in which clear, reflecting windows alternate with stone. INBO took full charge of the technical development of the MVRDV design and provided the overall coordination.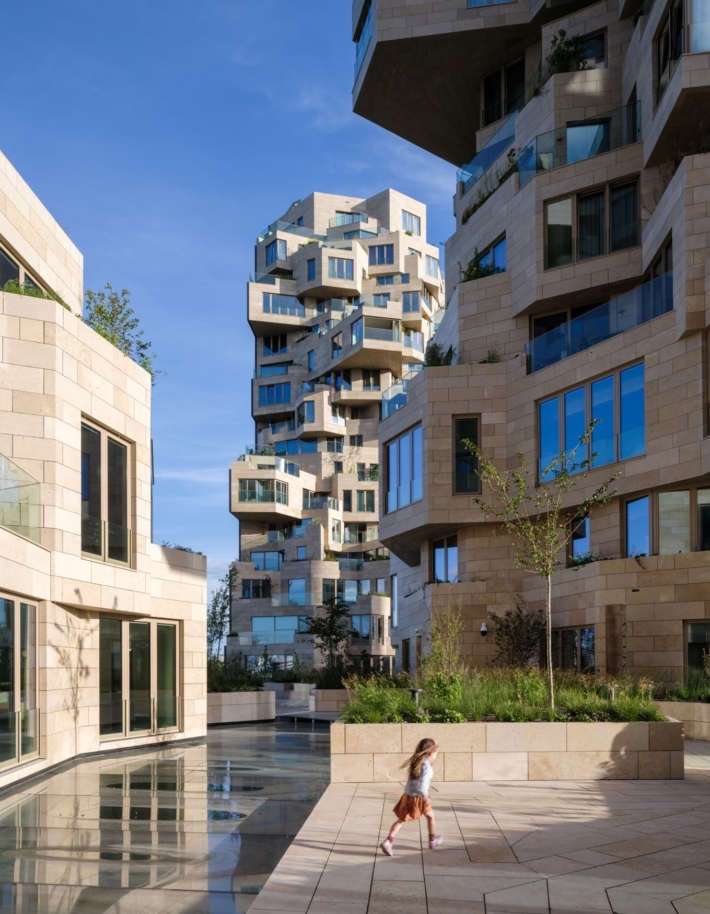 Our engineers made MVRDV's impressive artist impressions reality. After the final design stage, our architectural engineers went to work. They created the seemingly simple details of the planters and the glass balustrades.
'The most beautiful is often the most difficult to build,' says Johan de Graaf, architectural engineer at INBO and in the lead in Valley's engineering.
The green valley
Live plants and trees are an important part of the Valley design. Thanks to our solutions, the greenery actually grows lushly in the well-designed planters. Rainwater neatly drains from the planters, in which the plants flourish optimally; their stone finish blends seamlessly with the rest of the façade.
Valley is a place in which visitors effortlessly meet each other on the stairs and take strolls between the towers. A place in which residents enjoy the views from their glass balustrade terraces, views of a beautiful Valley in full bloom.
2

km of glass balustrade

360

planters

3700

different spaces

75000

m2

30

storeys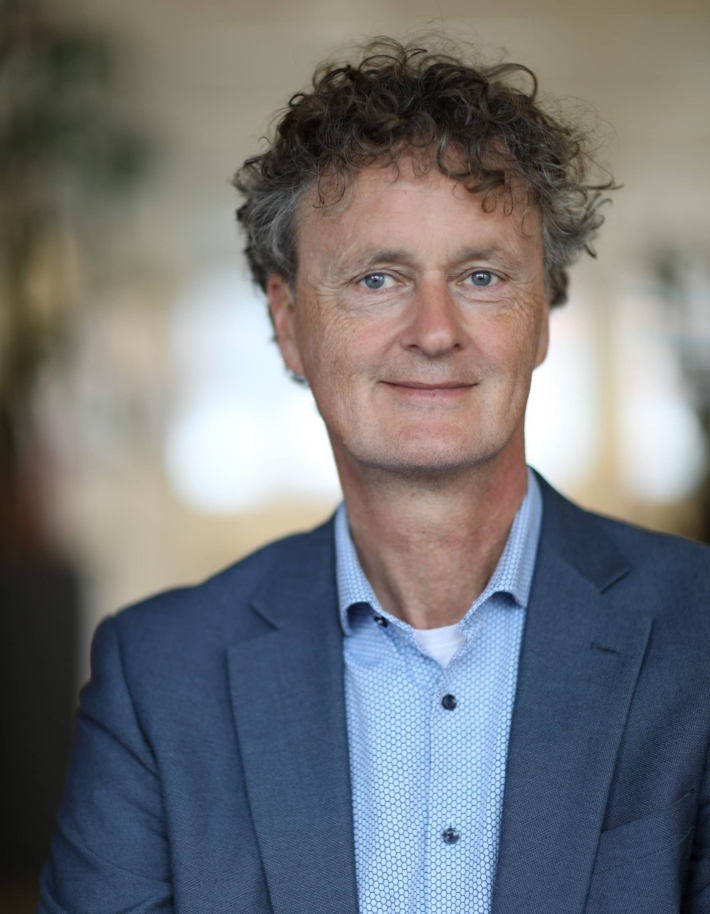 'MVRDV was happy with our elaboration, the contractor was able to work with it efficiently. The residents are happy and EDGE is satisfied. That's what you do it for, right?'
Wilco van Gils
project manager – partner

Grotto entrance hall
Lift hall north tower
Offices
Catering industry
Outer valley
Swimmingpool
Fitness
Lift hall south tower
Lift hall west tower
Lift hall offices
Cultural facilities
Shuttle lift hall
Grotto
Credits
Client
EDGE
Collaboration
Boele en van Eesteren, G&S Bouw
INBO
Wilco van Gils, Johan de Graaf, Luisa Macedo Juca, Mas van Vliet, Marien van Ee, Coen van Vreden, Jan van Bentum, Maurice van Dinther
Photography
Marcel van Steinbach, Janus van den Eijnden, Ossip van Duivenbode
Completion
2021
Awards
Emporis Skyscraper Award 2021