A spectacularly staggered office building is located at the head of Amsterdam's Zuidas: Terrace Tower. The front façade leans far forward without support, while the terraced rear makes a countermovement.
In addition, the stacked 'cubes' of glass and steel, also called pixels, are characteristic of the building.
The design is by internationally celebrated architecture firm BIG. As the executive architect, INBO played an important role in making this challenging design feasible and buildable.
The ambition for Terrace Tower was high: to translate the pixelated image into reality as precisely as possible.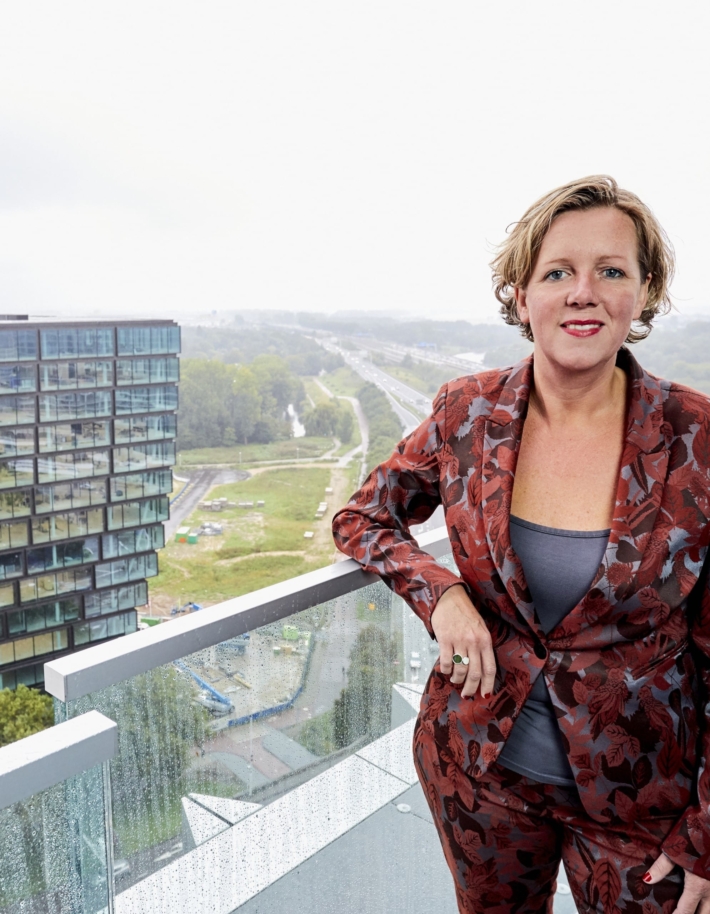 'The concept of the building only works if the detailing is perfect. As compact as possible and super sleek.'
Josine van Gulik
partner INBO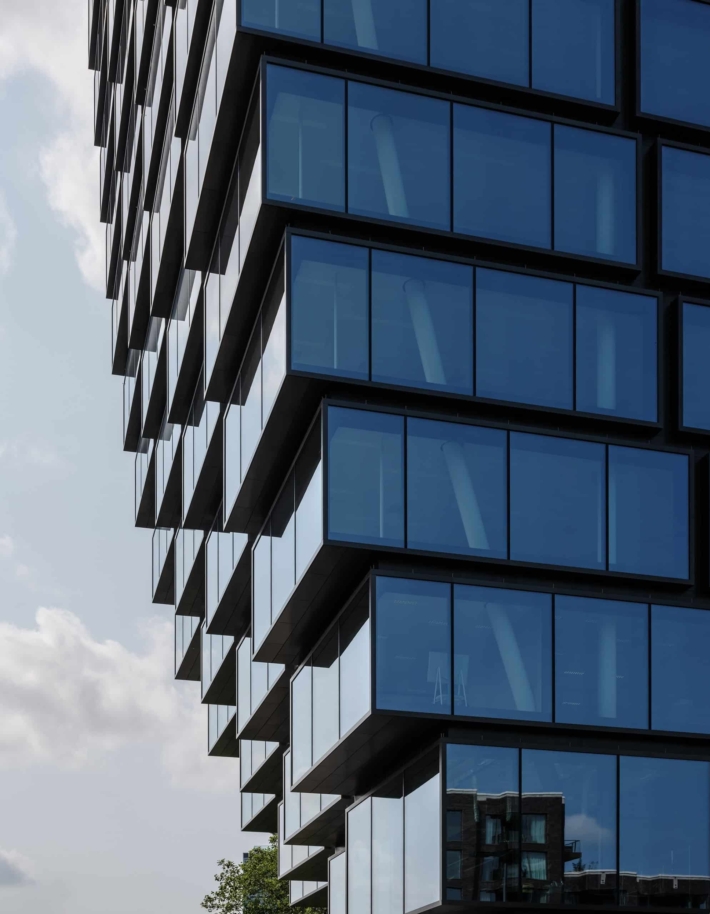 The apparent simplicity of the series of cubes stacked on top of each other reveals little about the complexity of realizing the building. To do this, we had to think about each component integrally and continuously search for the perfect solution together.
Besides office space, Terrace Tower will house a flagship store, a professional photo studio and a company restaurant.
The first floor has a mix of functions, containing retail and including a coffee corner and bicycle storage. Parking is situated under the building.