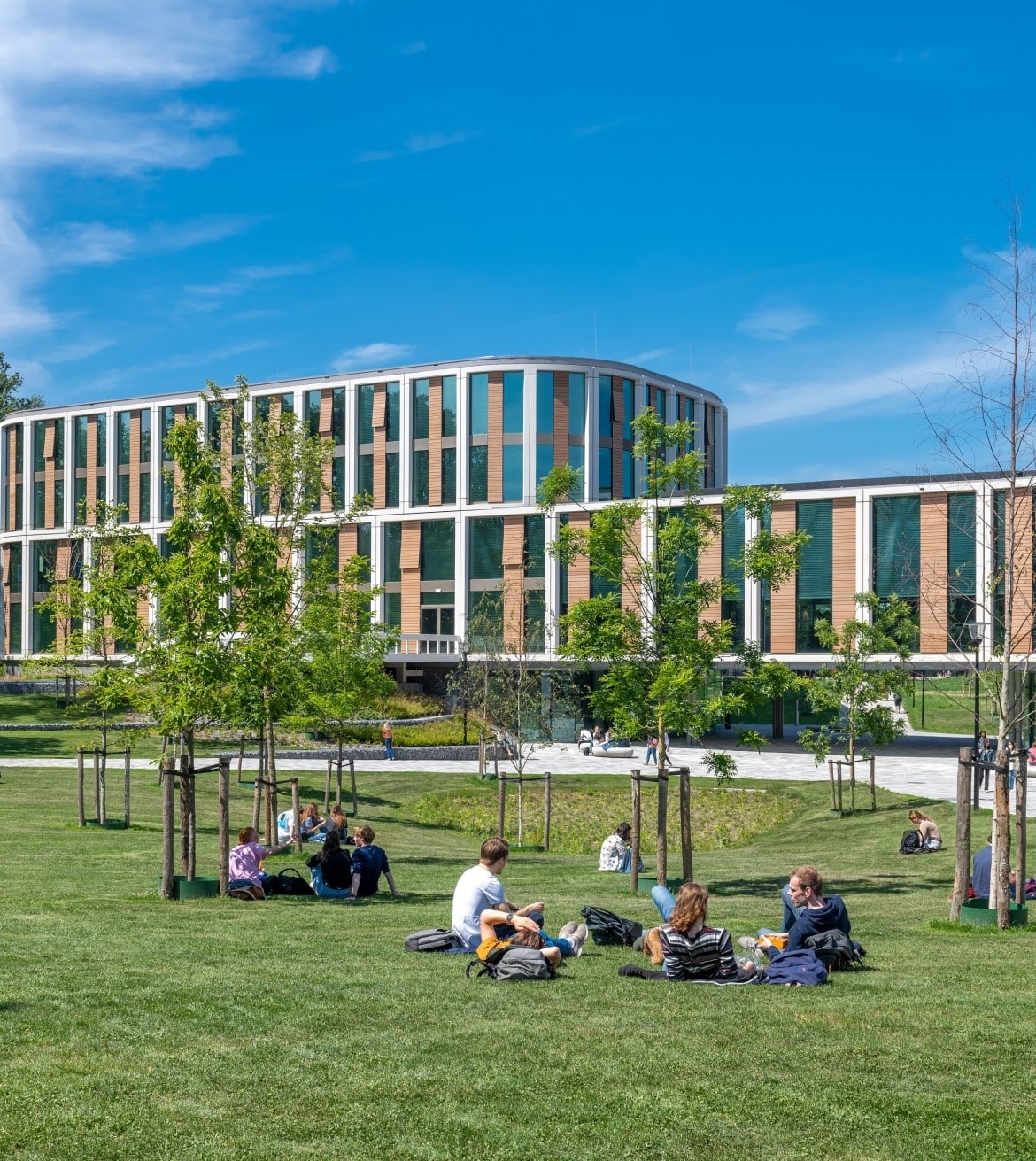 A people-friendly building
The big Maria Montessori building of the Faculty of Social Sciences is the first energy-neutral university building in the Netherlands. For the Radboud University, we created an inspiring environment for research, teaching and study.
We designed it so that students and employees experience it as small scale.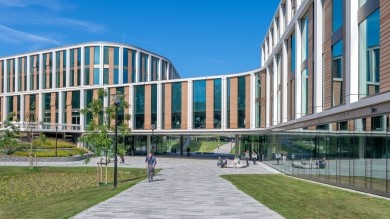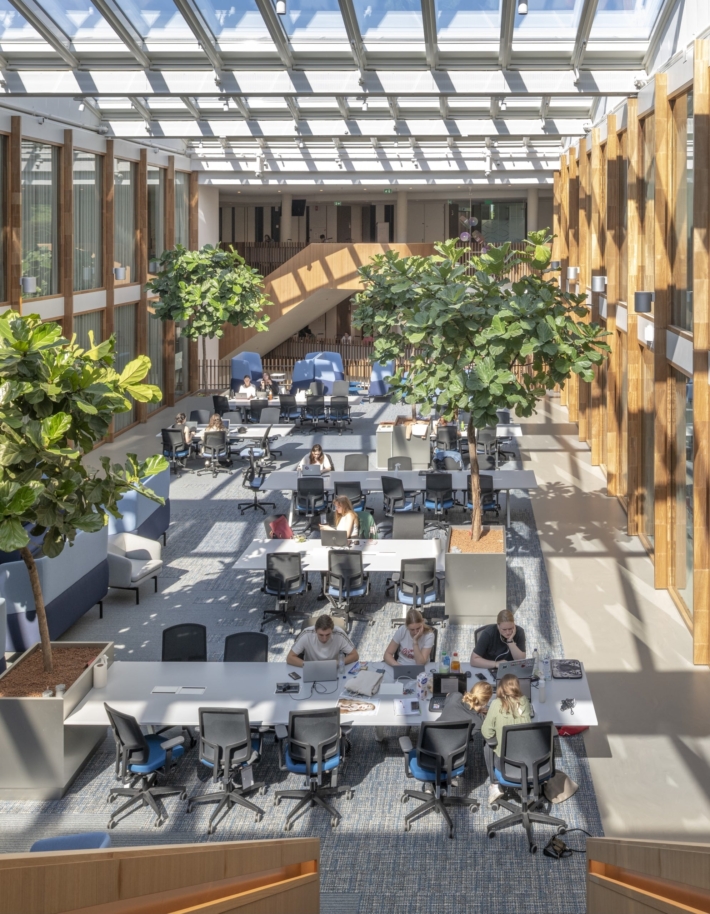 Daylight-filled work rooms, comfortable living rooms, cosy seating areas, wide staircases and a variety of study areas encourage dialogue and cross-pollination.
'The design team was excellent at listening to our – the client's – wishes. INBO succeeded in balancing these with its vision for a contemporary education building: an attractive meeting place in green surroundings to learn with and from each other,' says Claudia Simons, head of Consultancy & Projects at Radboud University.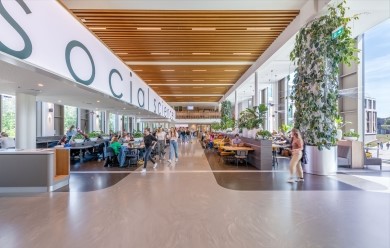 To make the design energy-efficient, we adopted the 'building follows people' principle. The climate system only turns on when there are people present.
A special feature is that the windows can be opened: you can smell the forest. It's like studying under a tree. The climate system automatically switches off in areas where windows are open.
Where the sight lines to other university buildings intersect, we connected two building volumes top-wise by a grand café. With this intervention, we restored the axes of the old Sterrenbos and the sloping grounds.
This transformed a formerly introverted campus into an inviting park landscape for all Nijmegen residents. The Maria Montessori building signifies a new stage for university buildings with a campus feel.
Last but not least: in terms of sustainability, the design is Breeam-NL Excellent and energy-neutral.
1669

solar panels

6000

staff and students

25000

m2

100

% energy-neutral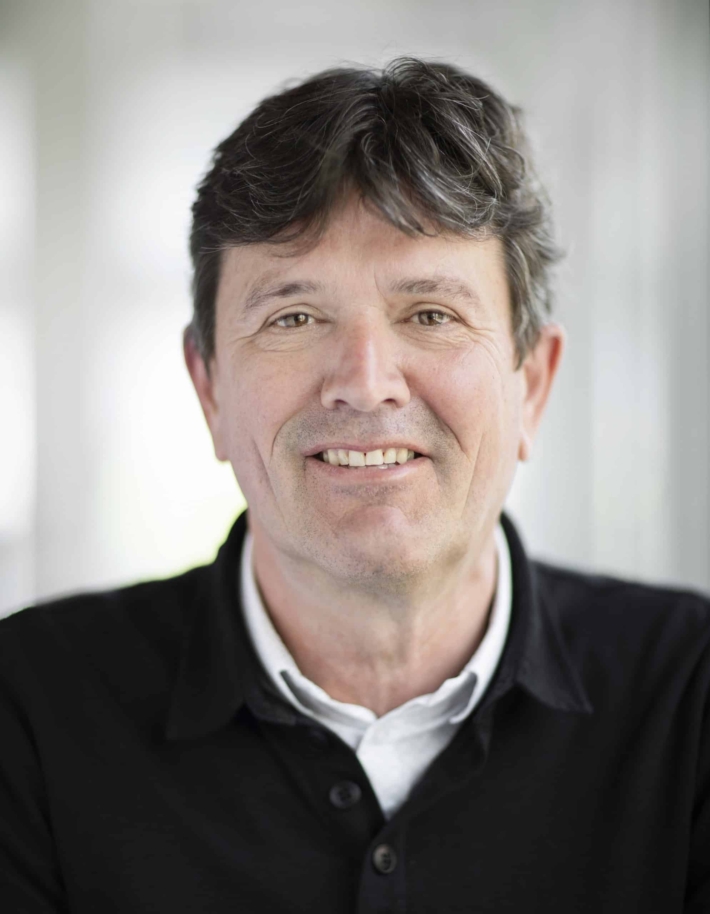 'The campus has gained an innovative faculty that is healthy for user and planet.'
Jeroen Simons
architect-partner