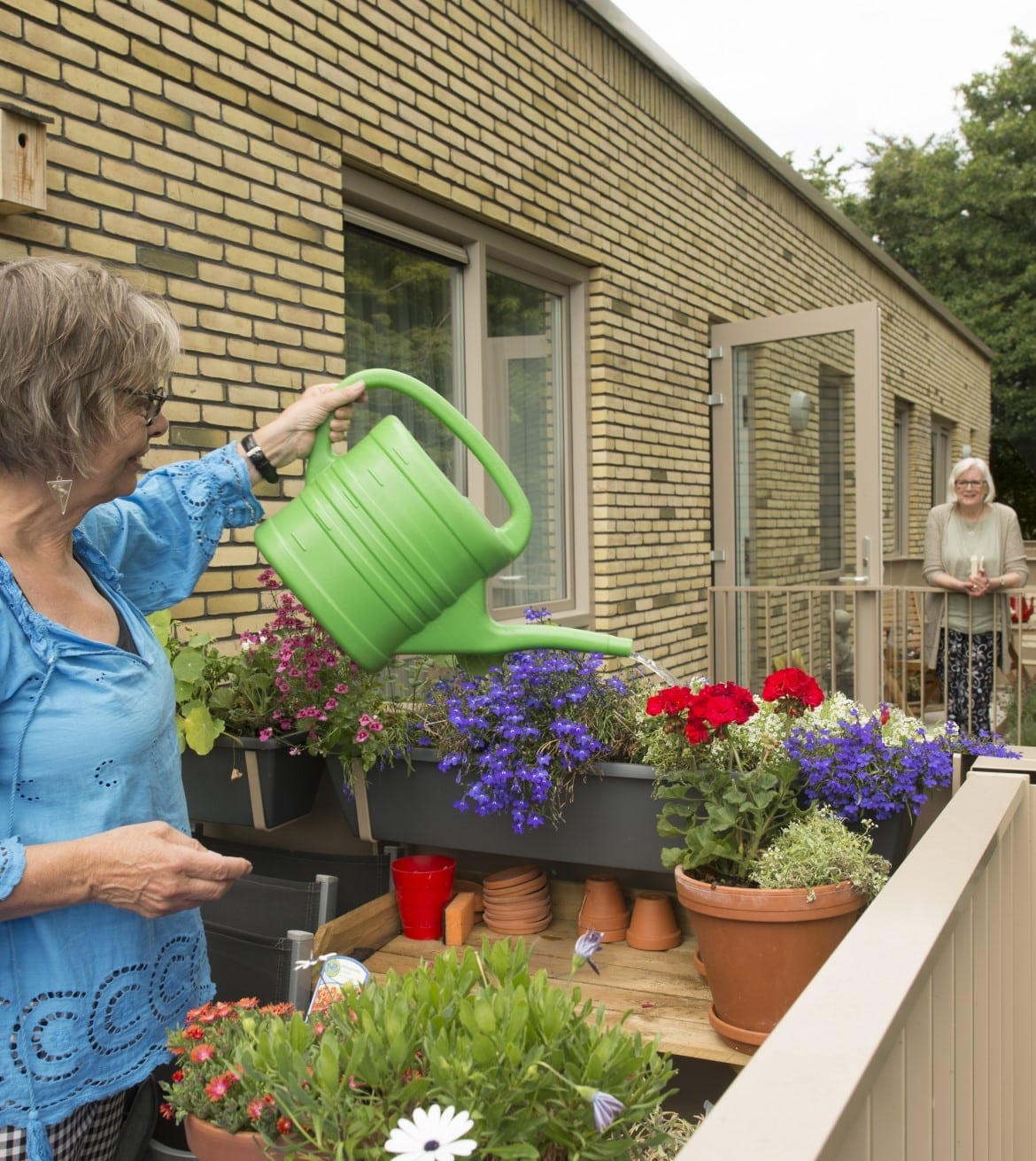 Self-reliance and neighbourliness
Living and care needs are changing as the Dutch population ages. A rapidly growing number of senior citizens want to live independently for as long as possible.
Most older people do not have the financial means or the possibilities to find or buy a lifelong home of their own. To provide these people with pleasant dwellings in an attractive living environment, INBO and entrepreneur Peter Prak jointly took the initiative to establish a so-called Knarrenhof.
The Knarrenhof Foundation builds custom-made retirement 'villages' comprising owner-occupied and social housing for senior citizens. The elderly live there independently around a courtyard garden and enjoy a communal 'Hofhuys' and a close-knit social network.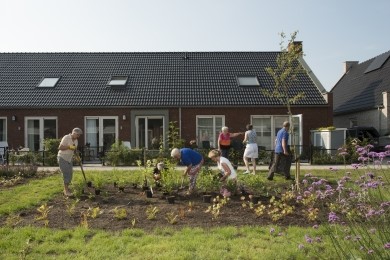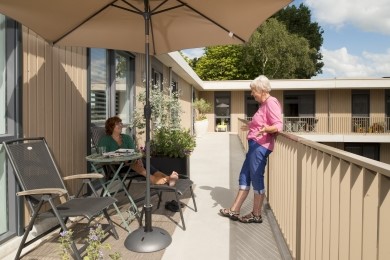 Meeting spaces
Residents of a Knarrenhof are self-reliant and active. They want to stay that way for as long as possible. If necessary, they can call on each other's help for an errand or a ride to the doctor's office. They work in the garden together, and organize outings.
On average these residents are less lonely and less reliant on regular or informal care. This is due to the combination of the archetypal courtyard shape, the meeting spaces and the certainty that support is close at hand.
Living in a Knarrenhof fills the vacuum left by cuts in elderly care. Home and informal care, the government's solution, simply is not enough for the growing number of senior citizens who do not want to wither away in an apartment building or assisted living facility.
8

completed/under construction

41

under development

31500

interested parties
Lifelong
To build a Knarrenhof, we select locations in existing districts with a pharmacy, a supermarket and public transport within walking distance. We ask future inhabitants what their Knarrenhof should look like.
This form of co-creation brings people together, even before the first stone has been laid. Residents like to contribute ideas about the architecture or the type of front door. Together, we determine the design of their living environment.
All dwellings are lifelong homes and can include a bathroom and bedroom on the ground floor. The space on the first floor can be converted into a bedroom, guest room or hobby room. We discuss their housing needs with future residents and adapt the layout accordingly.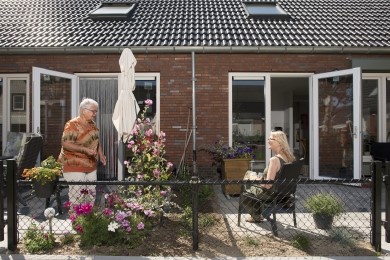 Many initiatives are currently under development across the Netherlands. The information evenings show that in many cases the children of interested parties live more than a half-hour drive away and, partly because of this, cannot regularly attend when help is needed.
A number of Knarrenhoven have already been completed: in Zwolle, Hardenberg, Hasselt, Zeewolde, Zutphen and Gouda. The latter two are the first multi-storey Knarrenhoven.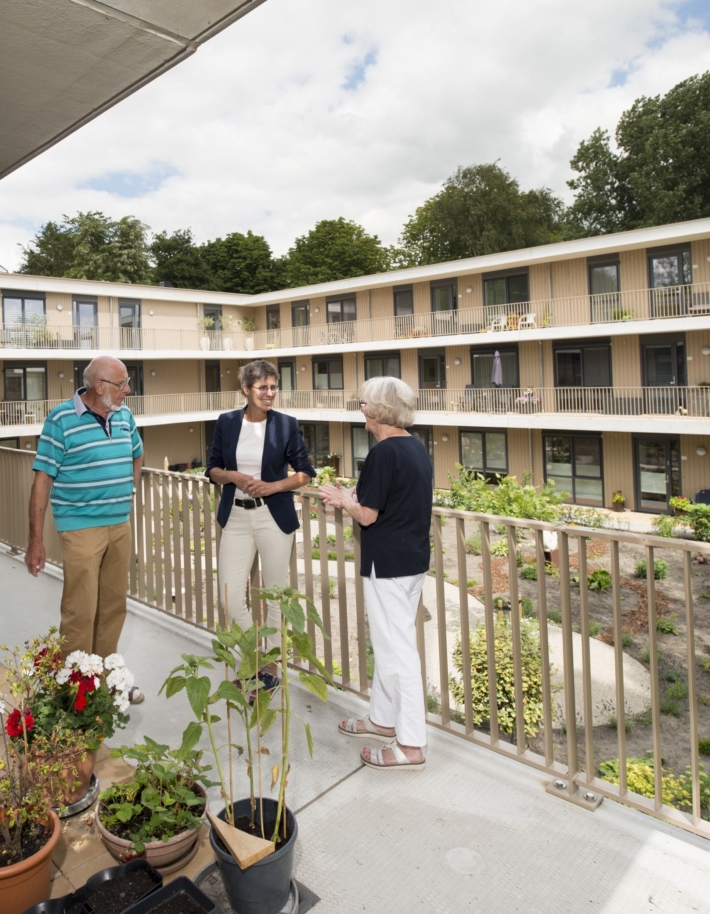 'I come from a village near Rotterdam; now I live in a sort of village again. I've felt safe and relaxed here from the beginning. I can just be myself.'