Little C in Rotterdam combines a robust city vibe with a relaxed green atmosphere. From its completion, the new residential neighbourhood on the Coolhaven has felt pleasant and timeless. It unites a number of urban districts in a previously inhospitable and infrastructure-dominated area.
Little C's high density contrasts beautifully with the generous waterfront park. It feels like a village, inspired by The Village in New York City.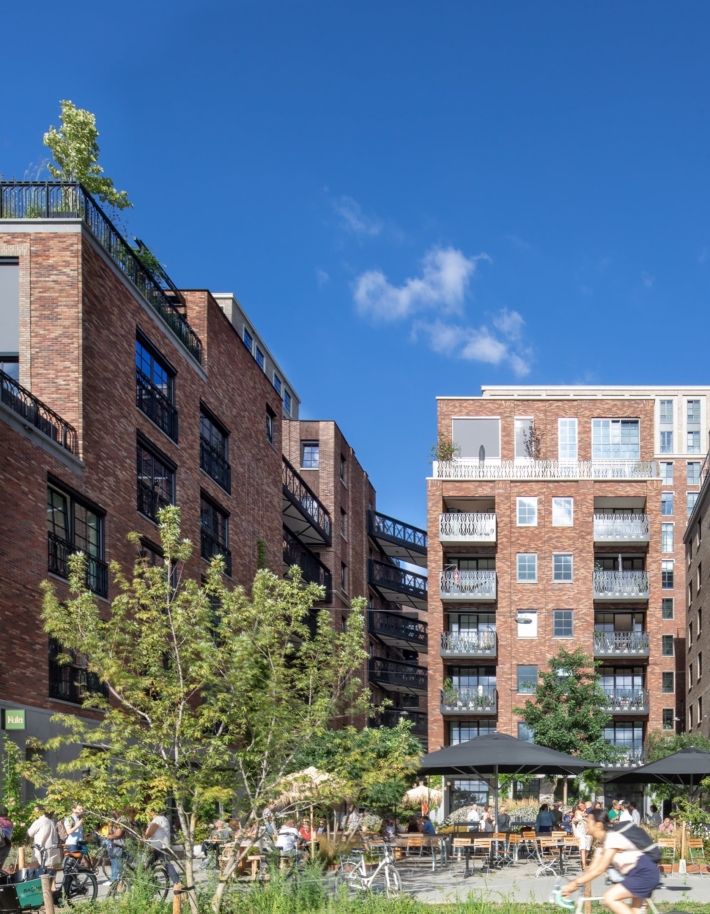 The accessible squares and streets, the park and the pedestrian bridge to Erasmus MC bring cohesion. Urban design, architecture and outdoor space reinforce each other in a single narrative.
The abundance of plants along and on the façades makes an attractive counterpart to the stone and concrete. The greenery makes people happy and attracts bees, insects and birds.
Design with love for people and city
The plan includes an ensemble of 15 buildings. On the side of the 's-Gravendijkwal, three substantial volumes form the entrance to the city from the Maastunnel. At the same time they provide cover, thus creating a quiet inner area.
Here, smaller buildings stand close together, arranged around three green squares. Transitions between indoor and outdoor spaces are made soft and flowing, using natural stone bases, staggered sections, arcades, canopies and stoops.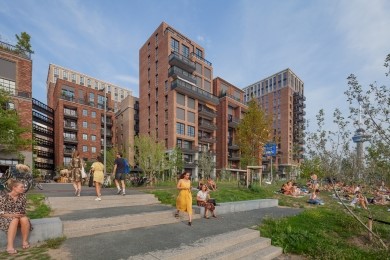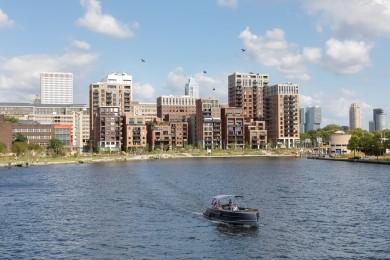 Cleverly designed and richly detailed
To make the small residential towers possible, three buildings share one entrance and lift. Footbridges connect the buildings floor by floor. Together with potential buyers, we developed the variety of dwellings into unique homes. They feel like lofts because of their open layouts, exposed concrete and black window frames.
The architecture of Little C combines the qualities of the many beautiful brick buildings in the area. The buildings, which form a family, are elaborated in richly detailed brickwork and each has its own character. The steel fencing, bridges and emergency stairs on the façades are striking elements. They contribute to the characteristic appearance of Little C.
8

communal roof gardens

720

bicycles in underground garage

20000

m² Coolhavenpark

15

residential and commercial buildings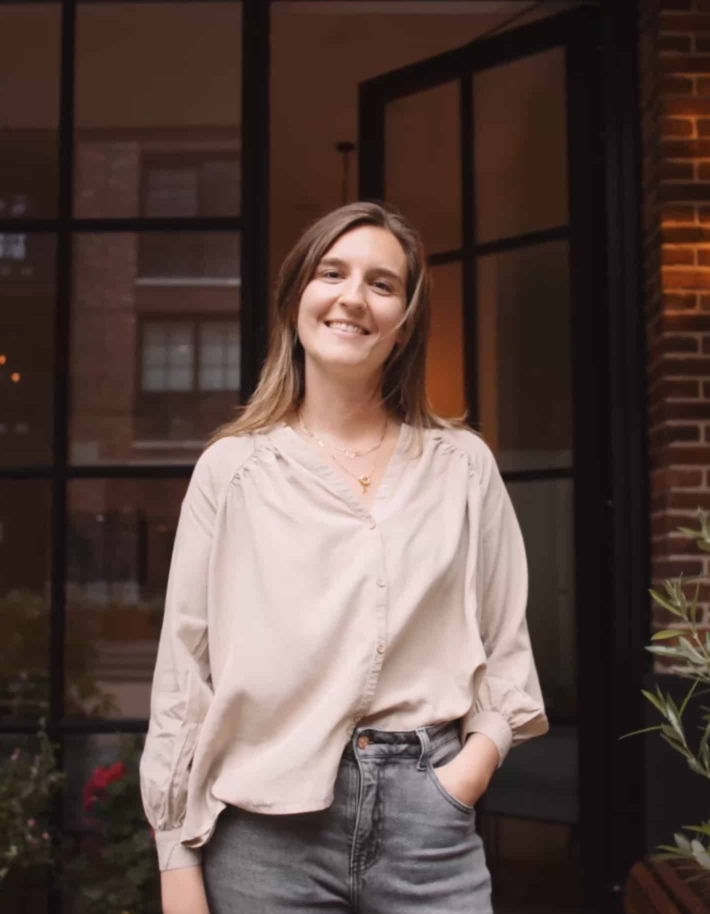 'You wouldn't think the number of people living here equals that of a residential tower, because Little C feels much warmer and homely.'
Credits
Client
ERA Contour & J.P. van Eesteren | TBI
Collaboration
Ruud-Jan Kokke, Goudstikker de Vries, Nieman Raadgevende Ingenieurs, ERA Contour & J.P. van Eesteren | TBI, CULD – INBO
INBO
Bert van Breugel, Marc Smolders, Kevin Battarbee, Martijn Meeuws, Joost van den Berg
Photography
Ossip van Duivenbode, Annet Delfgaauw, Daria Scagliola and Stijn Brakkee
Completion
2020-2021
Awards
2022 BNA Building of the Year in the Liveability and Social Cohesion category
2021 Job Dura Award
2021 Rotterdam Architecture Prize (Jury Award and Public Award)