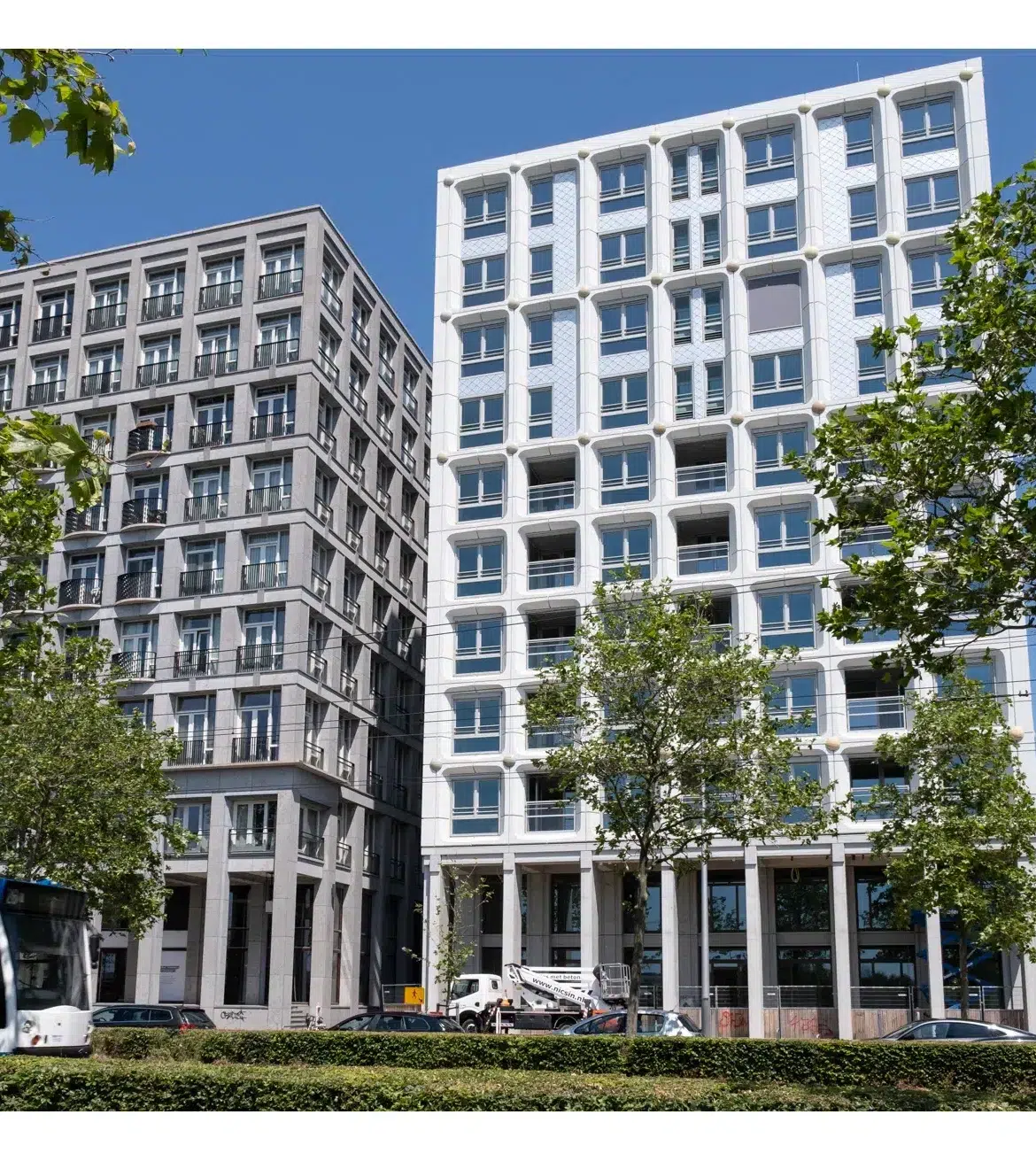 Demountable social housing
A new sustainable residential building with 66 social housing units is situated on IJburglaan in Amsterdam: Solid 1C. We designed a fully demountable structure.
The columns and floor sections can be disassembled, and all parts can be reused. This is the first time that CD20's unique construction system has been used in a residential tower.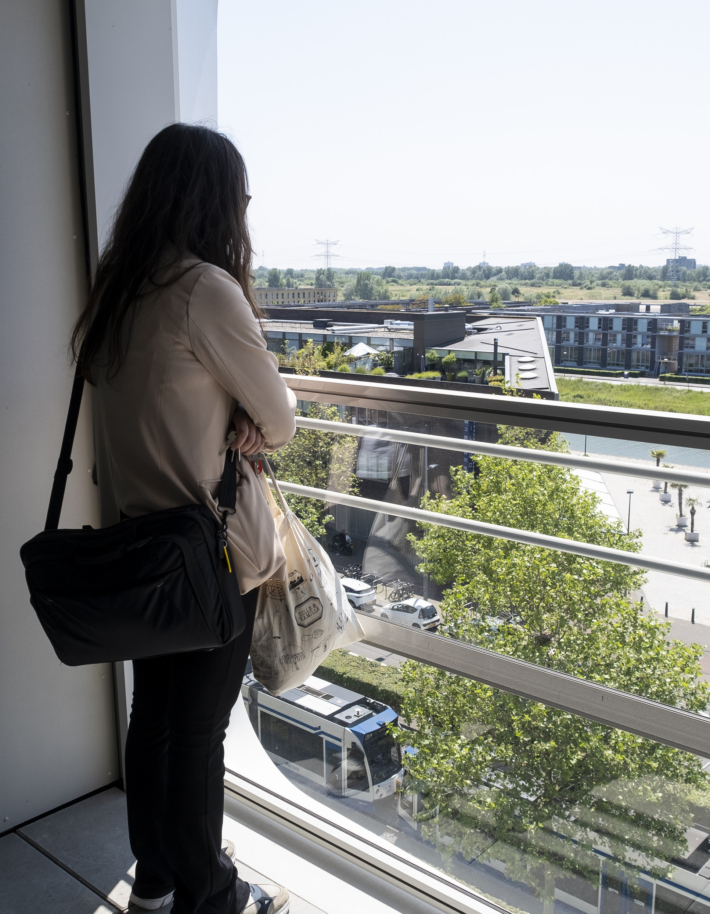 The layout of the complex is flexible. All installations are movable. For the first residents, this means extra headroom and therefore comfortable living spaces.
The future-proof building can adapt to changing needs. The façades are timber framed with circular wood cladding and a lightweight composite outer skin. These choices contribute to CO2 reduction and are 100 per cent recyclable.
Diversity of dwellings
Solid offers a variety of dwellings, ranging from three-room apartments to studios, allowing different households to live under one roof. The building also includes a communal roof terrace and an 'incubator' for artists on the ground floor. The latter will play an important part in the neighbourhood and, together with the variety of apartments, create a diverse and vibrant living environment.
The realization of this ambitious design in IJburg was made possible by our productive collaboration with contractor Hillen & Roosen, the Stadgenoot housing association and the City of Amsterdam. We wanted to give Amsterdam a sustainable urban block. Together, we made this vision a reality.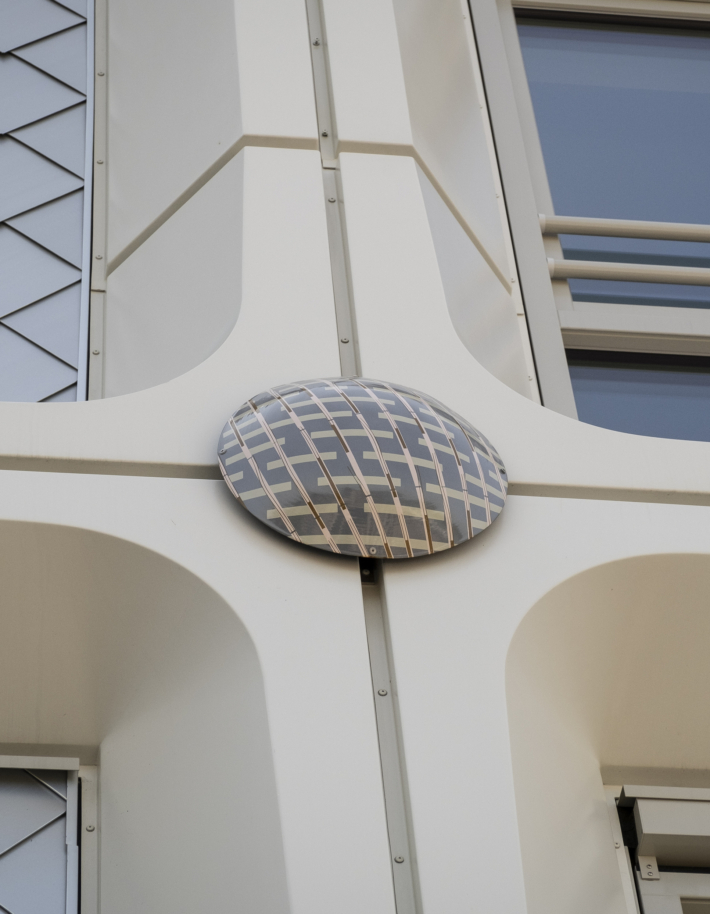 The façade features a bespoke work of art designed by young artist duo Aliki van der Kruijs and Jos Klarenbeek. The work of art consists of 136 enamelled objects in the shape of lenses. They reflect the sandy soils and wind directions of the site.