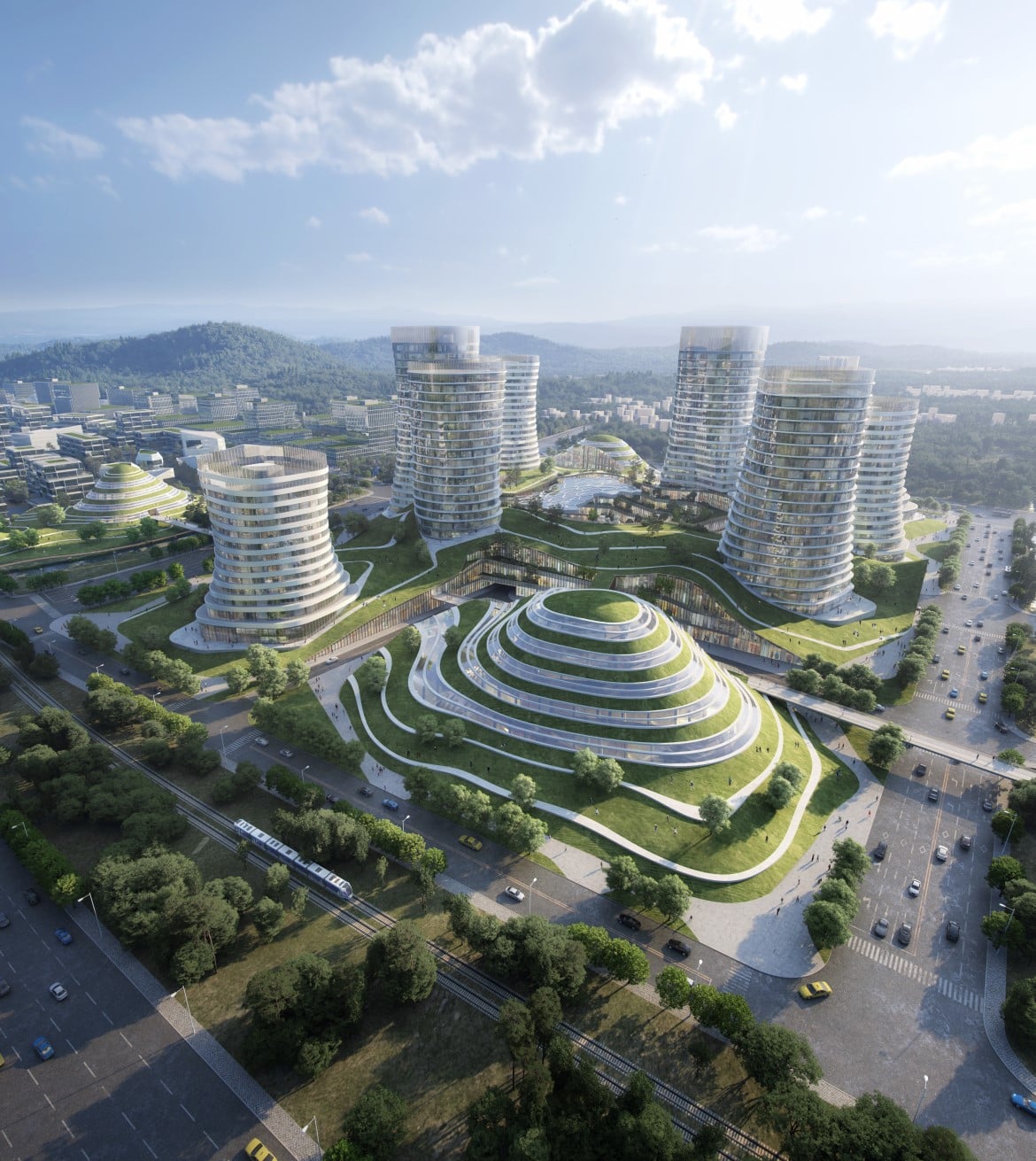 Densification and greening
In collaboration with the Shanghai Design Center (SDC), INBO designed the winning master plan for a new 234-hectare district in Suzhou, China. The plan combines the densification and greening of the urban environment. The result is an attractive place for businesses and people.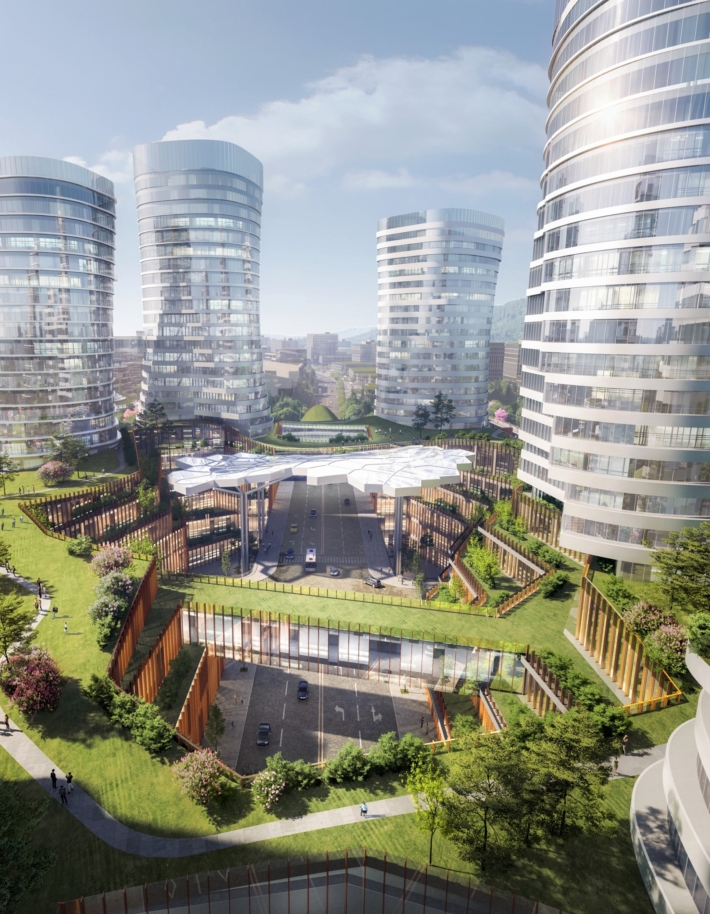 The challenge was to create a world-class innovation hub for the digital economy. Our experience – consider our High Tech Campus project in Eindhoven – provided a solid foundation. We used the i-CAM model as a tool to organize and value the different dimensions of a campus.
The plan combines urban living with a rural environment. The district looks like a large, hilly landscape onto which a functional urban grid of different clusters and small-scale pavilions has been superimposed. As such, the design matches the adjacent Dayangshan National Park. This area was a source of inspiration.