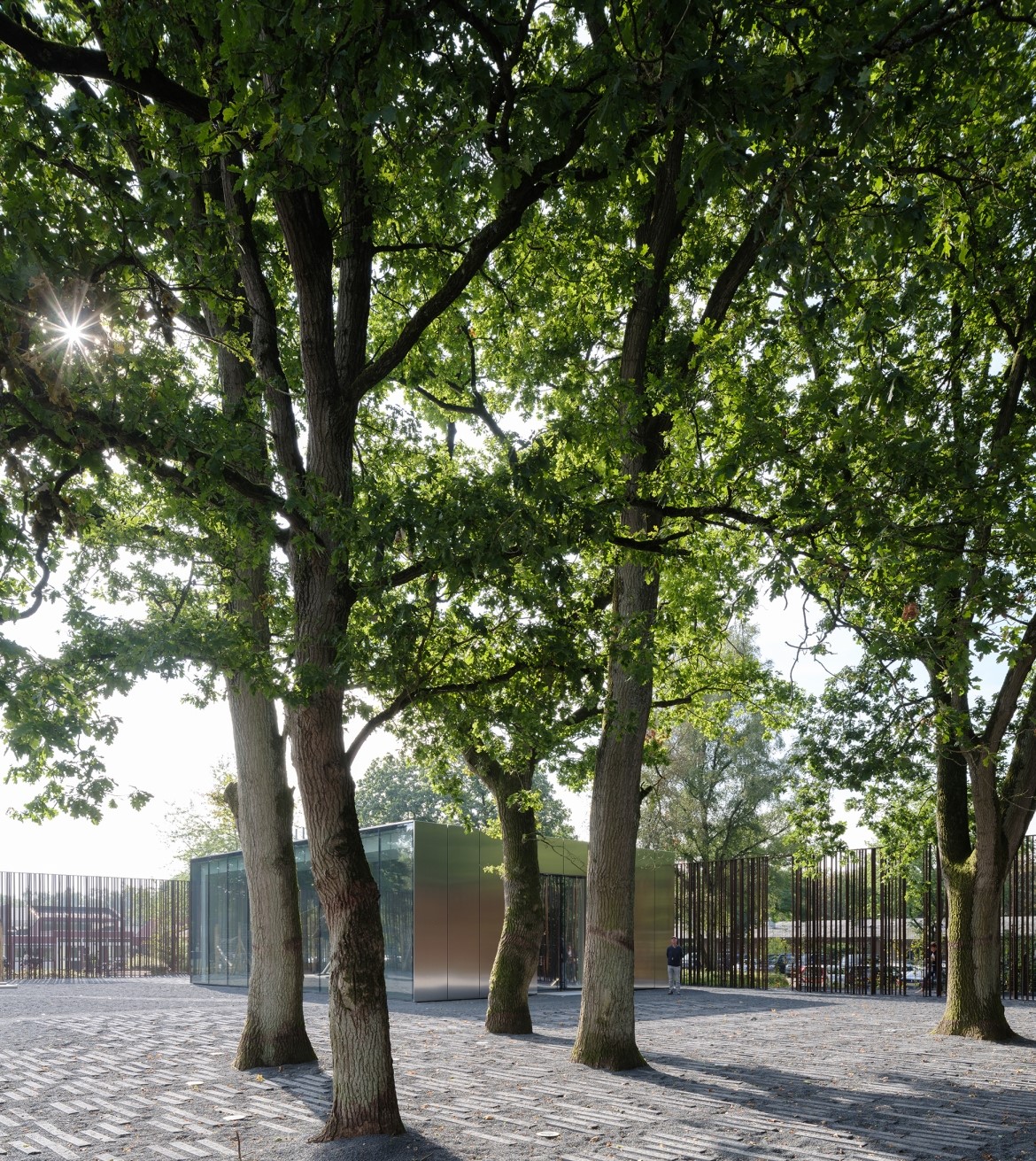 Remembering, reflecting and learning
In the course of the Second World War, some 47,000 mostly political prisoners were held at this transit camp and penal colony. 'Kamp Amersfoort' was commanded by the SS.
Back in 2004, we designed an education pavilion inside the campgrounds. Later, we were asked to expand the memorial site. Our main design goal was to reconstruct as little as possible. We wanted visitors to feel what the camp was once like.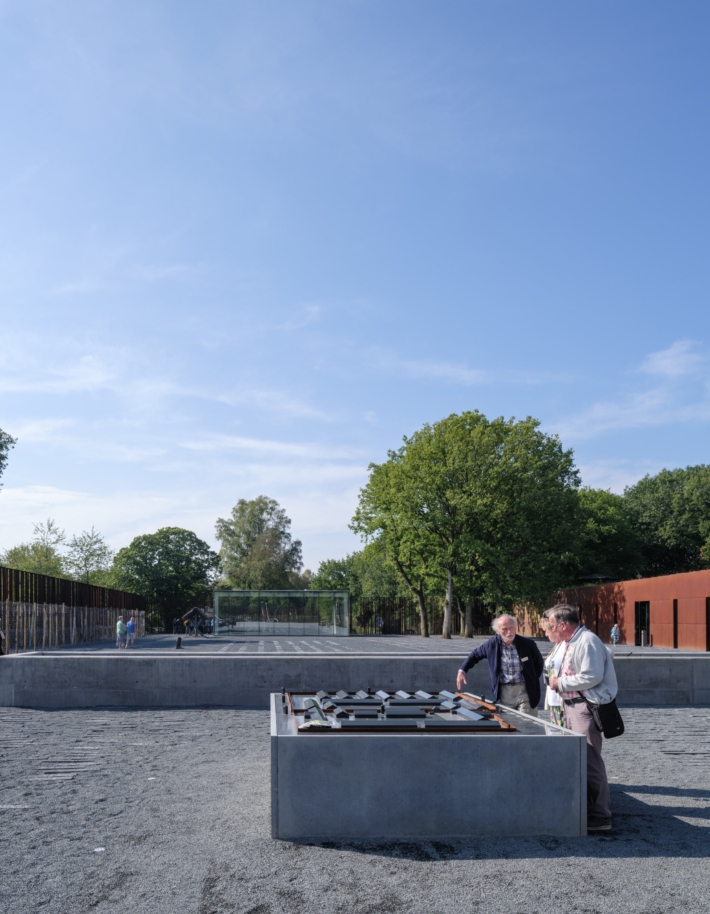 The museum became a place of mémoir et miroir. What can we learn from what took place here?
The entrance is a desolate space, enclosed by high fences. Its spaciousness evokes the desolation and detachment the prisoners experienced.
Only a few trees have survived, as silent witnesses. The path leads past a model of the camp and past footprints, depicting roll call, to the museum's entrance pavilion. A recess in the mirrored glass-clad aboveground pavilion represents the camp commander's office, once so painfully present.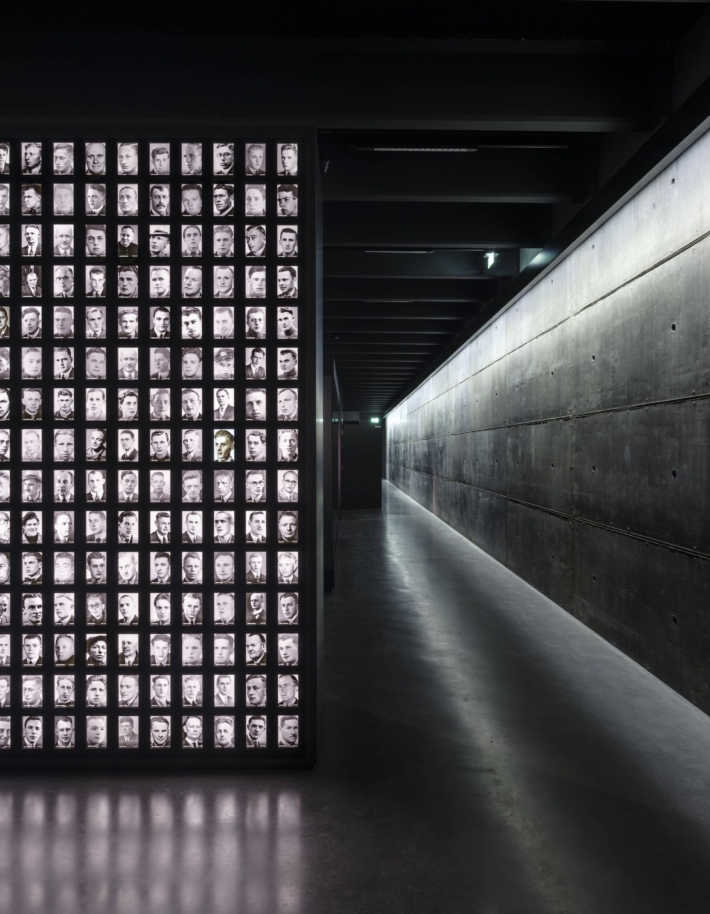 At this point, the visitors can descend into darkness. In the underground museum, camp residents become relatable.
The exhibition links past to present injustices. In one room, using virtual reality, visitors can choose to face moral dilemmas.
The museum concludes with a reflection room. What did we experience and what can we learn from it?
Integrated Design
The exit of the underground museum leads to the courtyard, which offers an impressive line of sight to the shooting range. At the end of this sits The Stone Man, a statue in memory of all those who were executed in the woods around the camp.
It is truly an integrated design. Initiators, staff members, volunteers, board members, exhibition designers, landscape architect and process supervisors: everyone had an identifiable influence on this memorable place.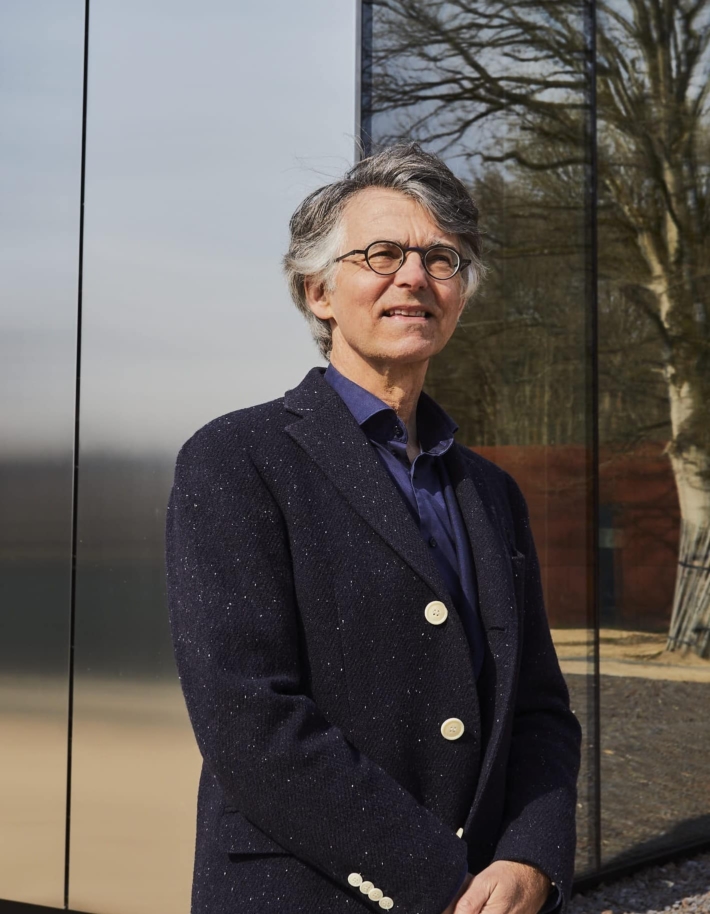 'The new memorial has a restrained architecture. We think it will remain contemporary just as long as the existing building.'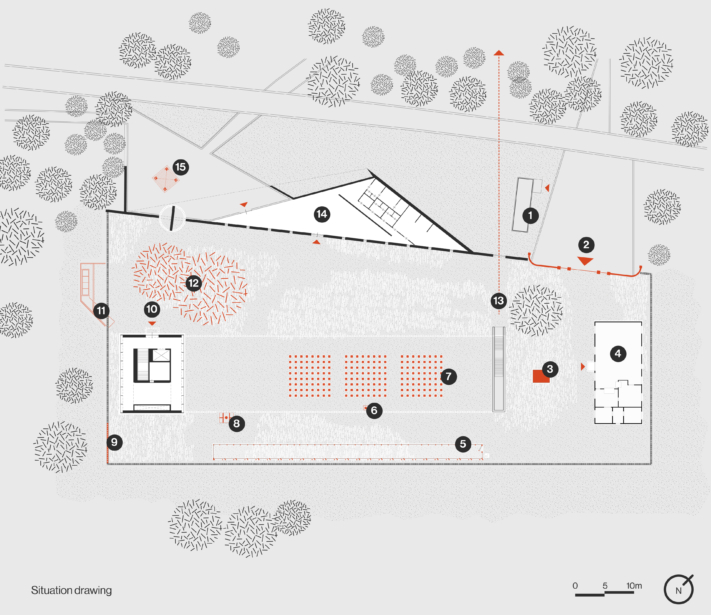 Temporary ticket sales
Reconstructed original entrance gate
Model situation 1945
Rebuilt original barrack on original site
Rebuilt 'Rose garden
Boots camp commander Berg
Arrangement of footprints on roll call ground
Bell tower
Gate to prison camp at original site
Museum entrance via above-ground pavilion
Original tunnel
Oak trees dating from the period 40-45
Line of sight to firing range and execution site
Pavilion (2005)
Original watchtower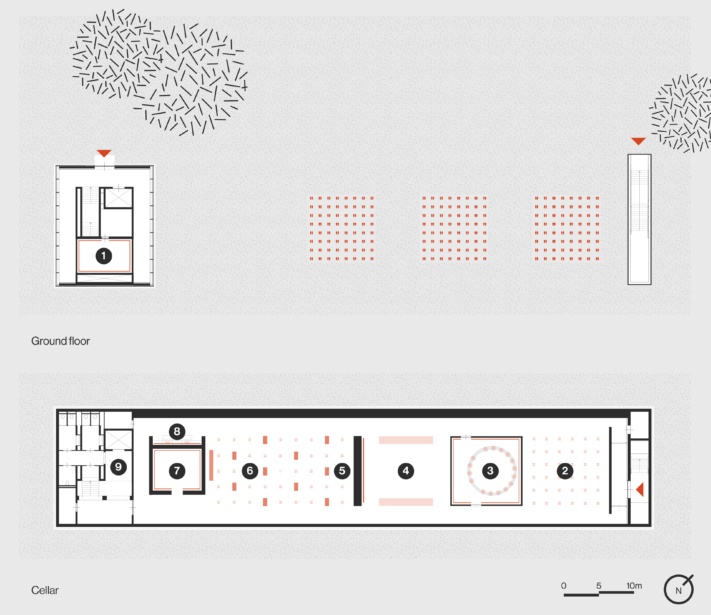 Original murals
Reflection room
Multimedia
Temporary exhibition
Wall of names
Permanent exhibition
Testimonials
Cinema
Basement