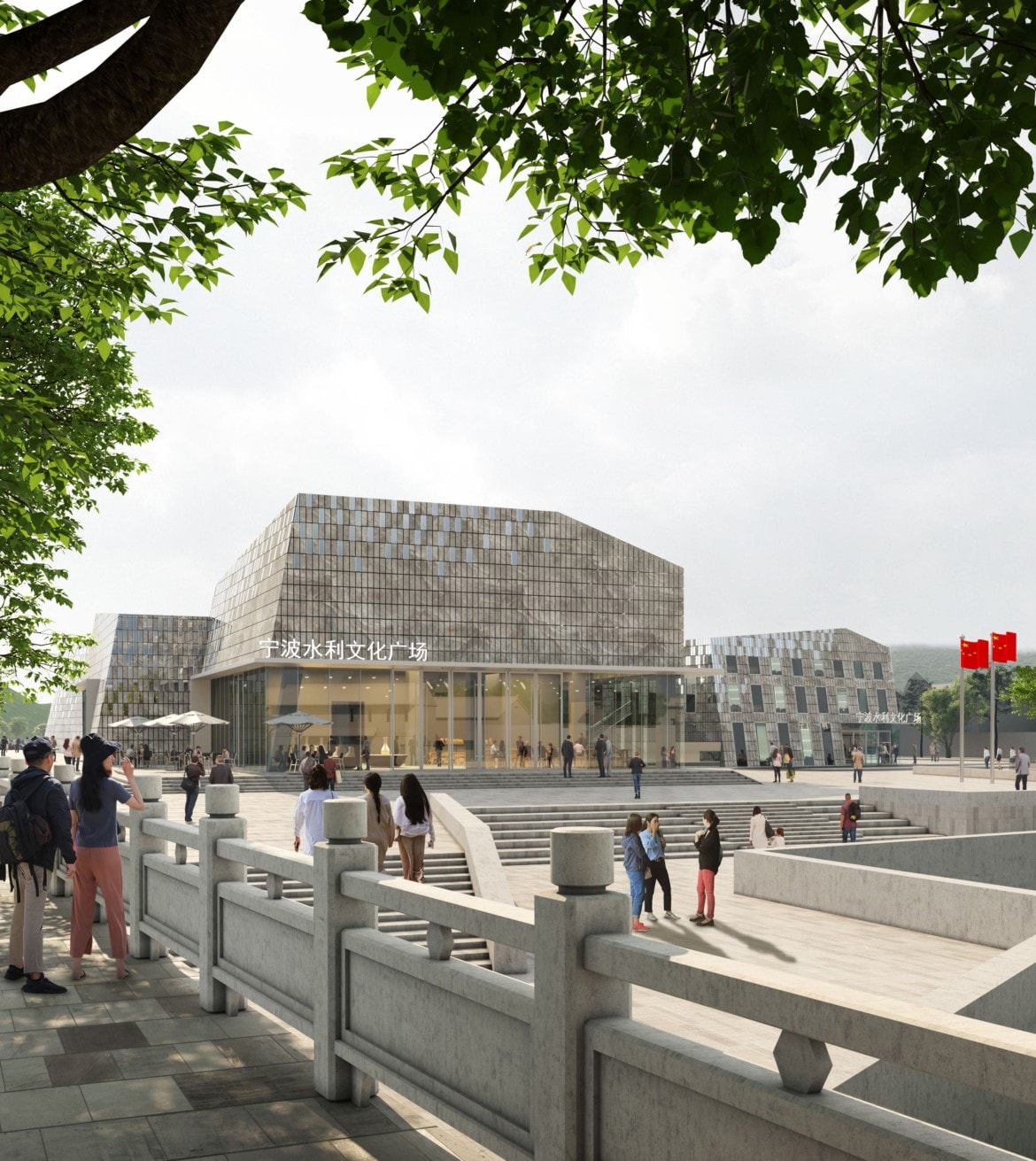 A reflection of Chinese water management
Inbo's design for the water museum is located in the south-west of Ningbo, nearby one of China's most magnificent cases of water engineering. Dating back to the year 833, the Tuoshanyan water system on one hand prevents the salt water from the sea to stream land inward and jeopardize fertile land while on the other hand it prevents flooding when stormwater from the mountain comes running down.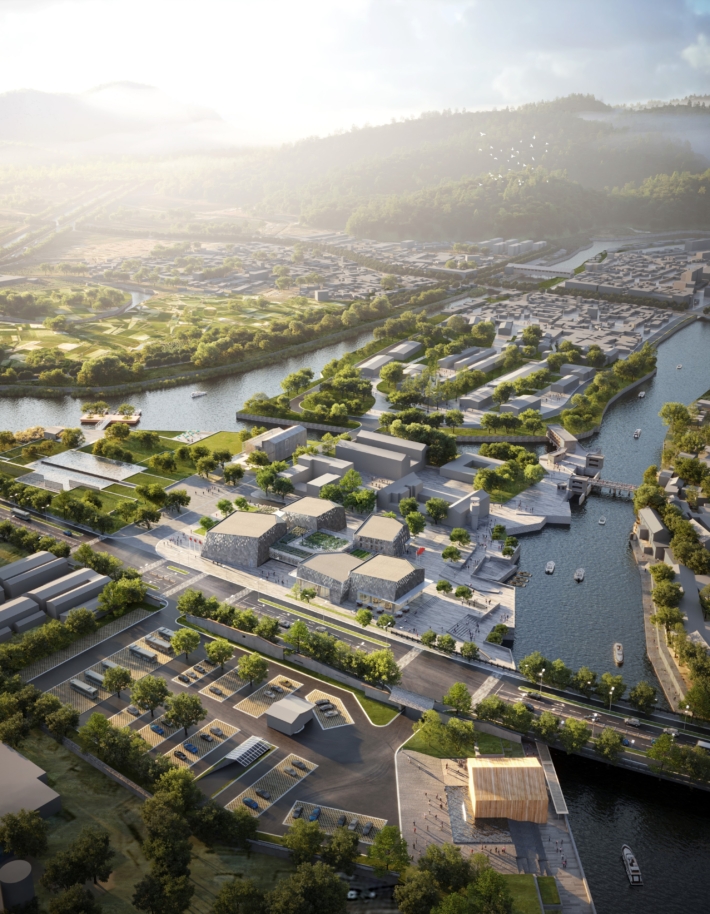 Dedicated to this unique historical piece of work, the museum concept directly reflects the typical section of the characteristic Tuoshanyan-dyke. The five main volumes are organized around the stepped central gathering space of the museum, resembling comparable configurations in the neighboring protected village.
The roof park on top of this central area connects the waterfront with the heritage park on either side of the museum to achieve an integrated culture and tourism ecosystem for the whole area. At the same time it contributes to the reduction of flooding risk, by collecting, storing, buffering and filtering rainwater before it is released to the surrounding landscape. Visitors will experience its bio-diversity with a variety of vegetation directly related to the specific conditions of each step.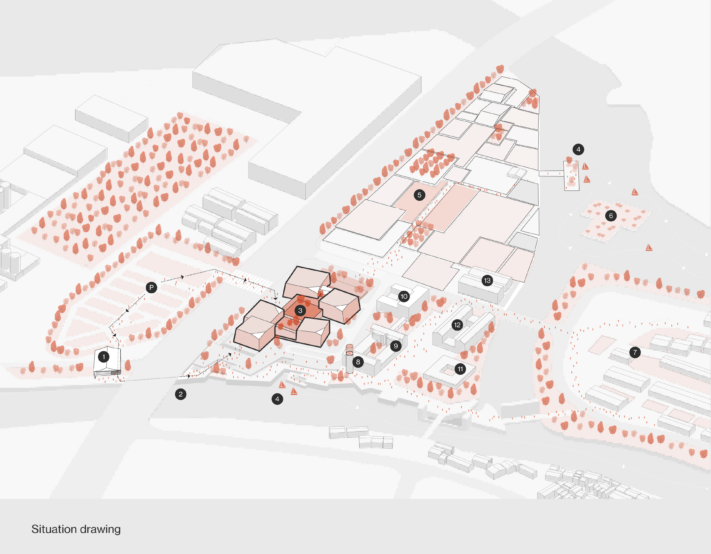 Meeting point
Underpass
Museum & rooftop park
Ferry port
Historical park
Saltwater vegetation park
Old town center
Water tower monument & viewpoint
Boutique hotel
Info desk
Restaurant & pub
Hotel
Office city council
Entrance area
Visitor Center
Restaurant & shop
Educational zone
Permanent exhibition
Temporary exhibition
Office & research space
Multifunctional event space
Conference center
Roof Park
Waterfront
Underground parking & logistics
Credits
Client
Haishu National Investment Group
INBO
Mark Dekker, Wenli Pan, Buwei Jin, Ye Jin, Yinxian Zhang, Zhan Wang, Bart van Veen, Dennis Hofmans, Shijie Chen, Shuozhao Sun, Mark Kanters
Size
1,2 ha, 15,000 sqm
completion
2024