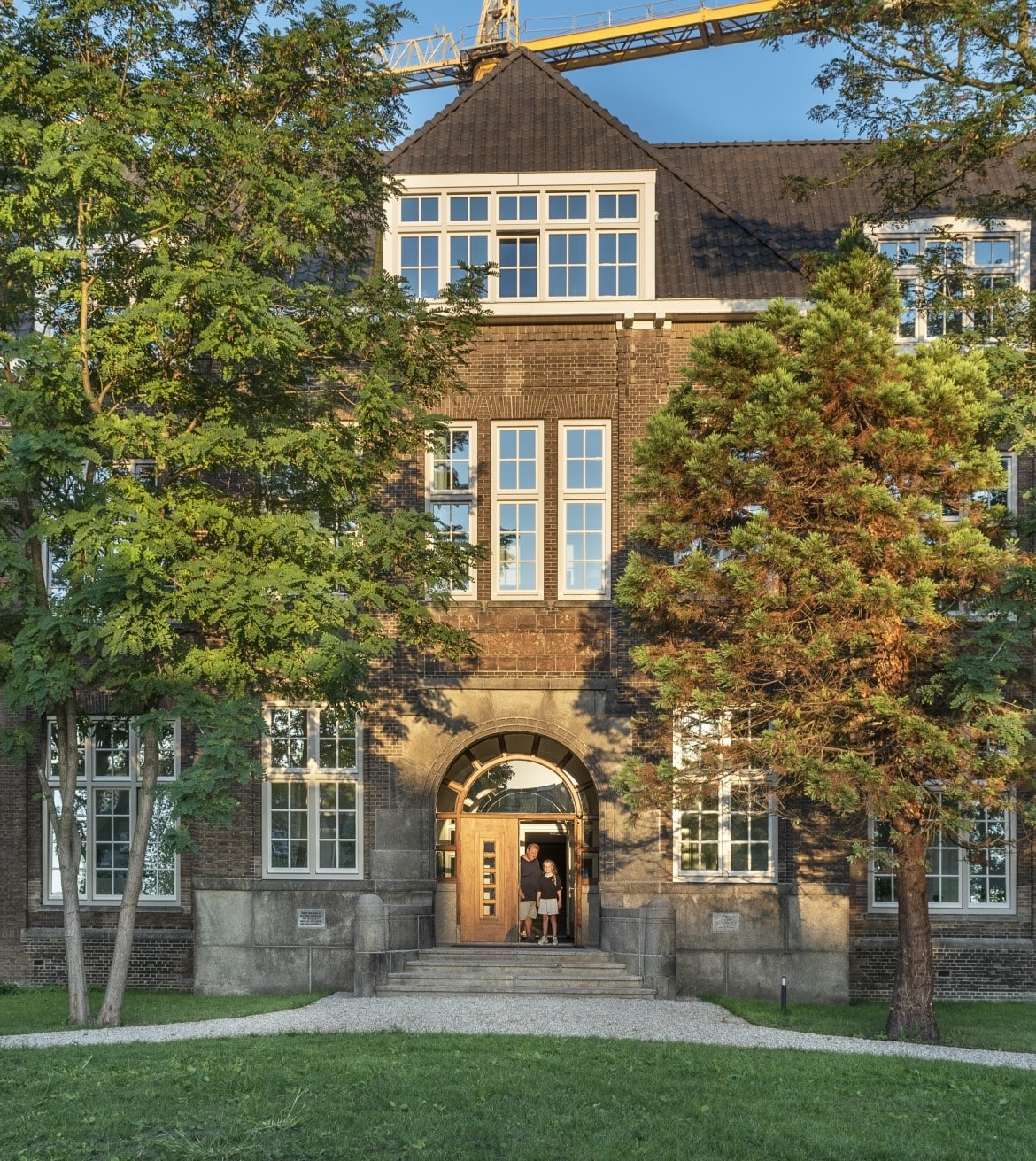 Textbook example of spacious housing
Former vocational school De Meester, on Verspronckweg in Haarlem, had been empty for years. Together with COD, INBO designed its transformation from a vocational school into residential building. The impressively large 1922 building is a landmark in the city.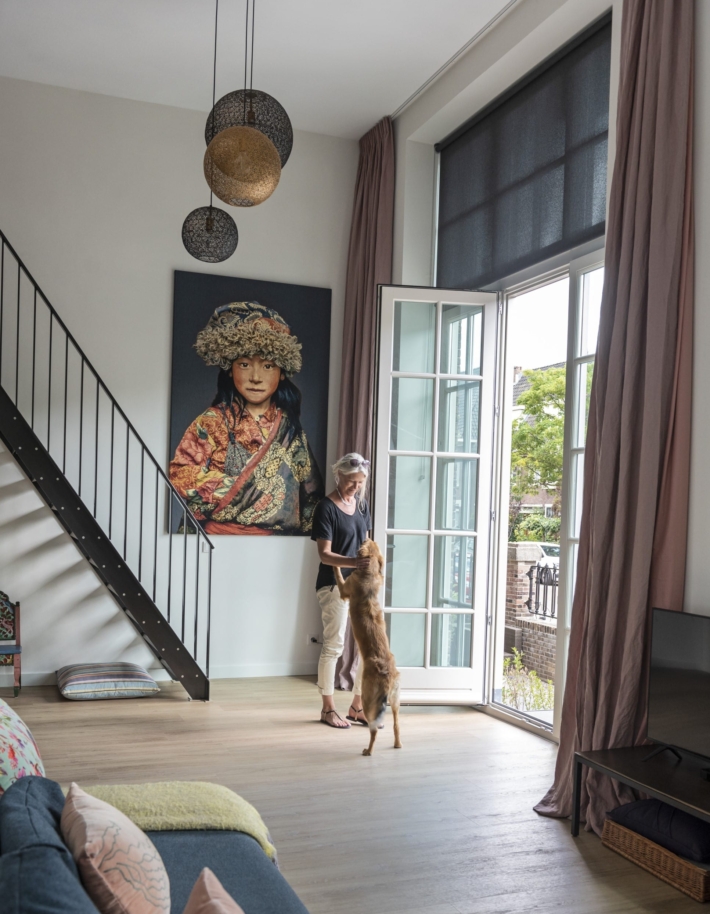 Beautiful details showing the history of this school have been preserved throughout the building. We kept the stained-glass windows and wide corridors. We restored the original detailing, including tiling and vaulted ceilings.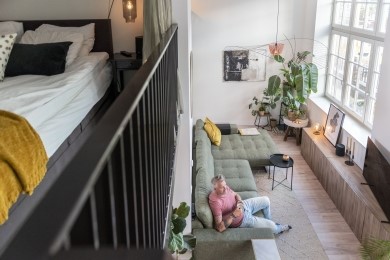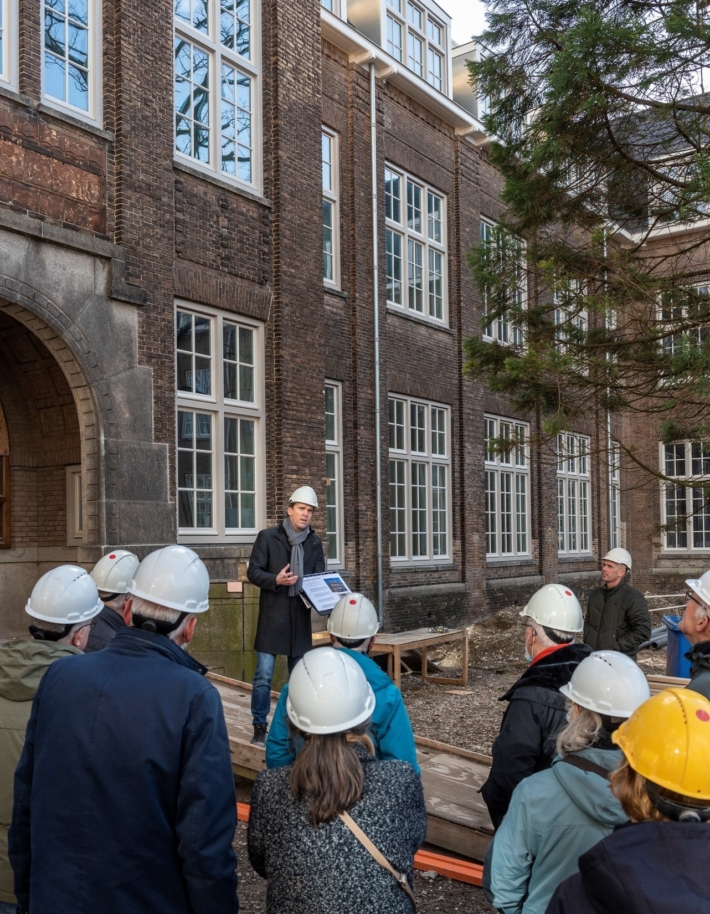 'We placed the kitchens and bathrooms in the middle of the apartments. This preserved the spaciousness of the classrooms.'
Rik Bakker
architect – partner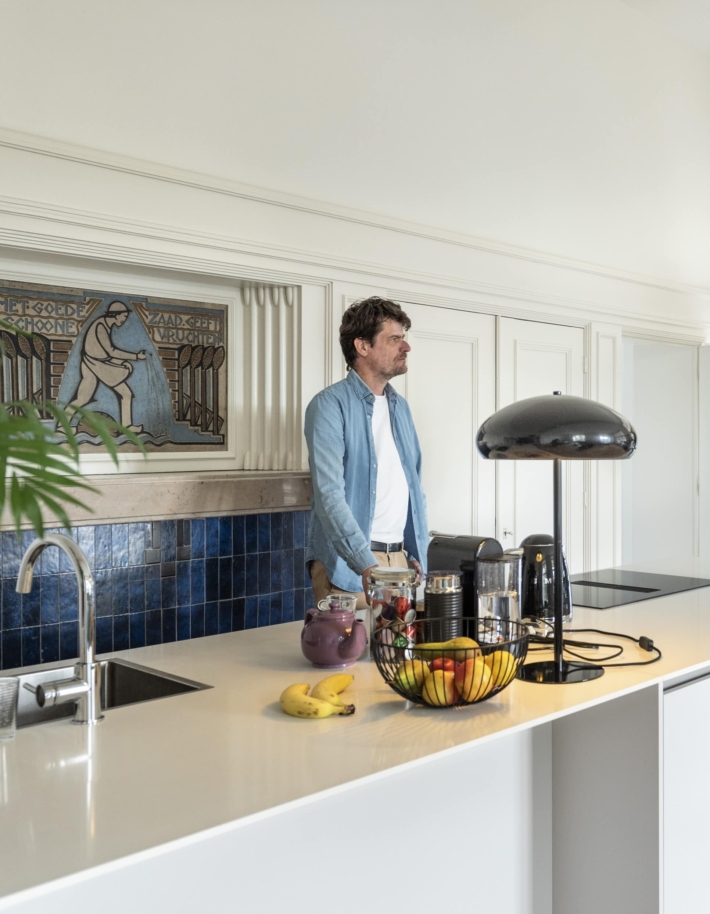 The interiors of five separate rooms that used to serve as teachers' rooms or boardrooms boasted high-quality monumental finishes. These were renovated as well and turned into extraordinary dwellings.
New referring to old
Two new residential buildings border the site. The school's robust appearance was the inspiration for these buildings. The fresh-yellow, brick façade of the newbuild echoes the original colour of the vocational school. The rhythm of the school façade continues in the newbuild.
We restored the rear courtyard to its original glory. Underneath the rear courtyard sits a two-storey underground parking garage.
Former school building
Demolition and monument preservation
Construction of underground parking
New extension while maintaining the monumental character
Optimize circulation
Court restored and renewed