In early 2021, the city of Changzhou commissioned our Shanghai team to draft guidelines for 14 plots to be developed on Leshan Road.
This area is part of the new urban development around the new, strategically located HSL station in the north of the city.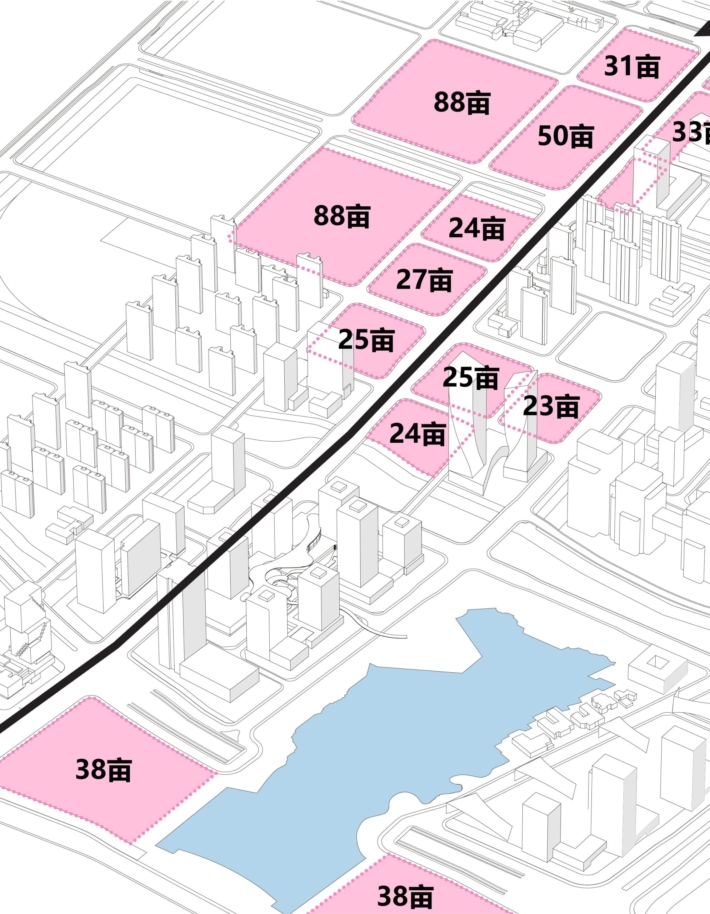 Leshan Road is the western boundary of the new urban axis that connects the northern station to the river. Each sector on this axis has a specific programme and identity. The design for Leshan Road brings visible unity to diversity.
We divided the plan into three zones, in line with this 'one street-multiple characteristics' strategy. The northern R&D sector focuses on knowledge sharing and innovation, while the Central Business District has a commercial focus. The station area focuses on culture.
Varied R&D area
Together with the urban design department and a local design office, we investigated the possibilities for programmatic and spatial substantiation. On this basis, we proposed combining stacked housing with commercial facilities. This neighbourhood offers scientists and Research & Development staff a varied living environment that differs from the surrounding residential areas.
The client chose the variant with an active street façade and a mixed commercial programme. This creates a lively streetscape.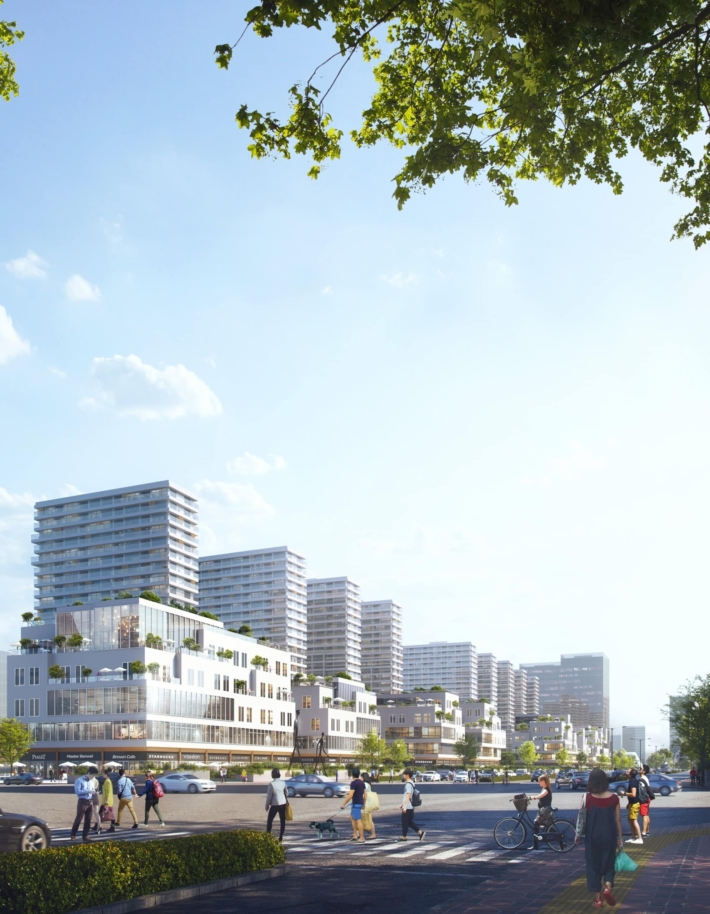 The zone along the road screens off the high-rise buildings behind it. At the same time, the stepped buildings produce a coherent and nature-inclusive picture.
We translated the plan to meet urban planning preconditions. A first building plan has now been approved.
Completing the business centre in the lake district are four plots that we are connecting to a larger network. As a result, all kinds of business activities will soon be located near the metro station. These include catering establishments, a shopping centre, hotels and a conference centre.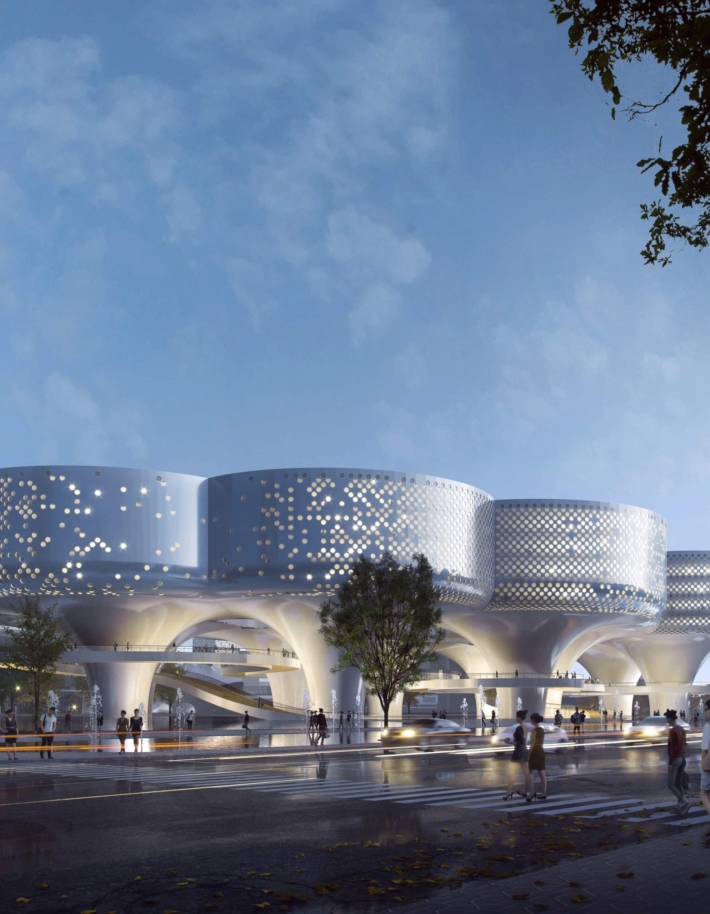 This composition creates more real estate value for these plots.
Three 'anchors' encourage circulation and thus informal meetings as a basis for INBO's I-CAM brainhub strategy, maximizing the reach and efficiency of the metro station as a Transit Oriented Development (TOD).
Station area as culture hub
The station is the main transport hub. Cultural facilities are located near the station, in easy reach of the entire region.
One plot is earmarked for a museum about the station area. It will include catering establishments for people travelling between the station and the business centre.
All of this is connected to the elevated walkway, which links the station to the district as a whole.
A second plot has been reserved for a theatre, and a third for retail and several flagship stores. A fourth plot is meant for leisure, hospitality and nightlife.