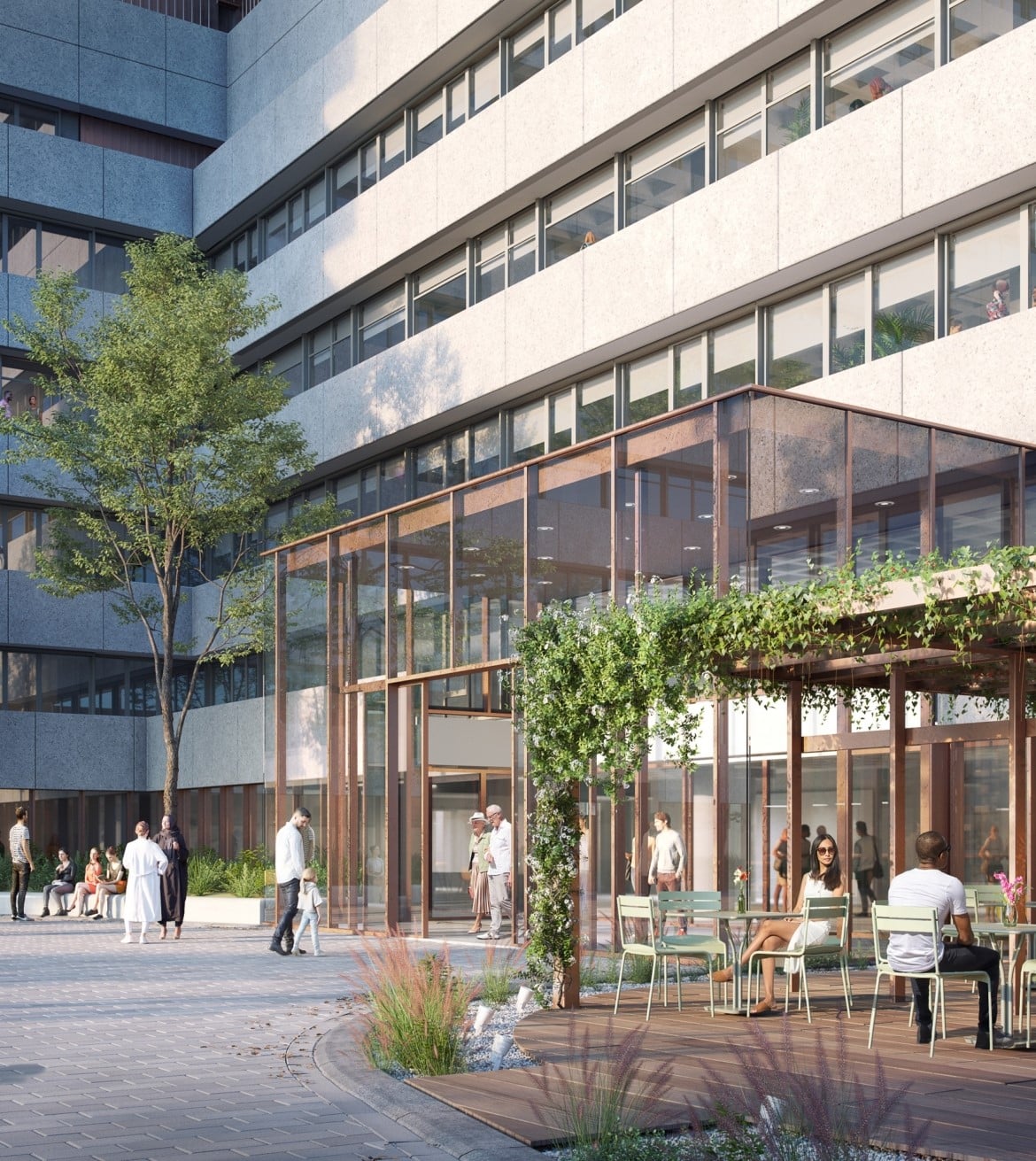 Reallocation of brutalist heritage
Zadelhoff is transforming a former hospital building into the 'Slotervaart Care Centre' (Slotervaart Centrum voor Zorg). The facility now provides affordable primary community care. Meanwhile, the former nursing ward of the hospital, located on the upper floors, is being converted into a nursing home for Amsterdam healthcare providers.
INBO created the design for this renovation. Our design emphasizes the existing qualities of the distinctive 1960s building.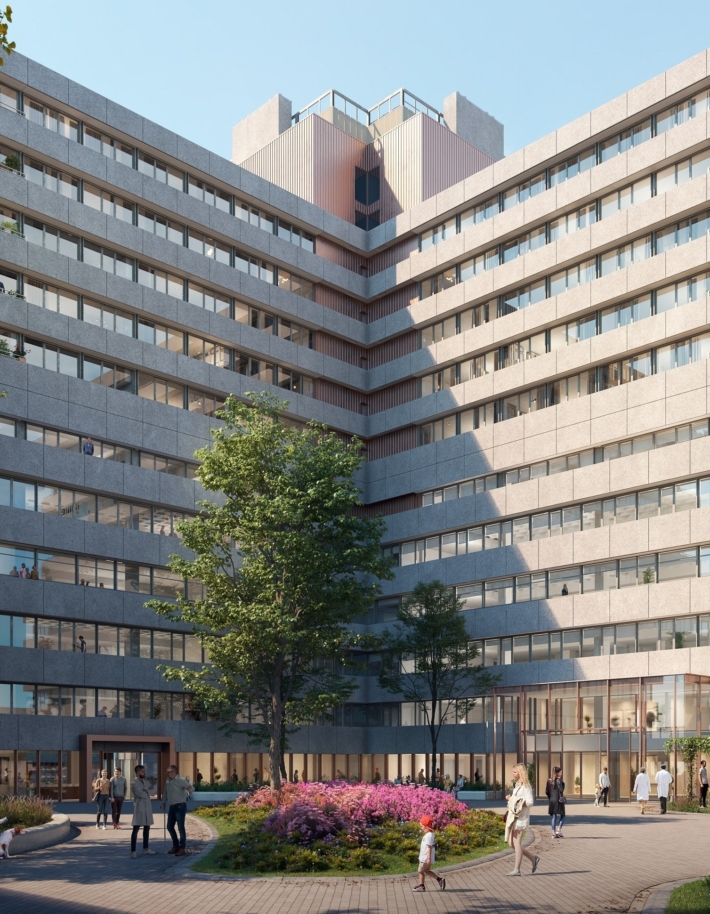 We uncovered the characteristic coffered ceilings. We restored and thoroughly insulated the façade and replaced all of the window frames. The narrow aggregate concrete balconies (known as 'window cleaner balconies' in Dutch) will also be restored to their former glory. New installations, solar panels and the connection to district heating will result in a highly energy-efficient, healthy and comfortable building.
The building will feature a new, double-height base and entrance, which will house the reception area and care-related public functions. This intervention will make the Slotervaart building more accessible and approachable as well as turn it into a recognizable part of the neighbourhood.
During the renovation, a considerable part of the building will remain in use. Local residents can come in for neighbourhood meetings or inexpensive fresh meals. In time, Zadelhoff will realize a live-work environment on the surrounding site in collaboration with the City of Amsterdam. The Slotervaart care quarter affordably meets the urgent need for accommodation in the care sector.